You've got your dream wedding gown settled, perhaps with a lot of help from your bridesmaids. Now, what are they going to wear when they stand with you on the big day? With the bridal party forming a large part of the wedding, it is not a surprise why brides dedicate time to look for the perfect dress for their best girlfriends.
Over the years, we've seen a variety of bridesmaids' dresses in all sorts of styles and colours. With so many options available, how do you decide which one to go for? Here are some from our past weddings that have left a lasting impression on us!
Unique Colours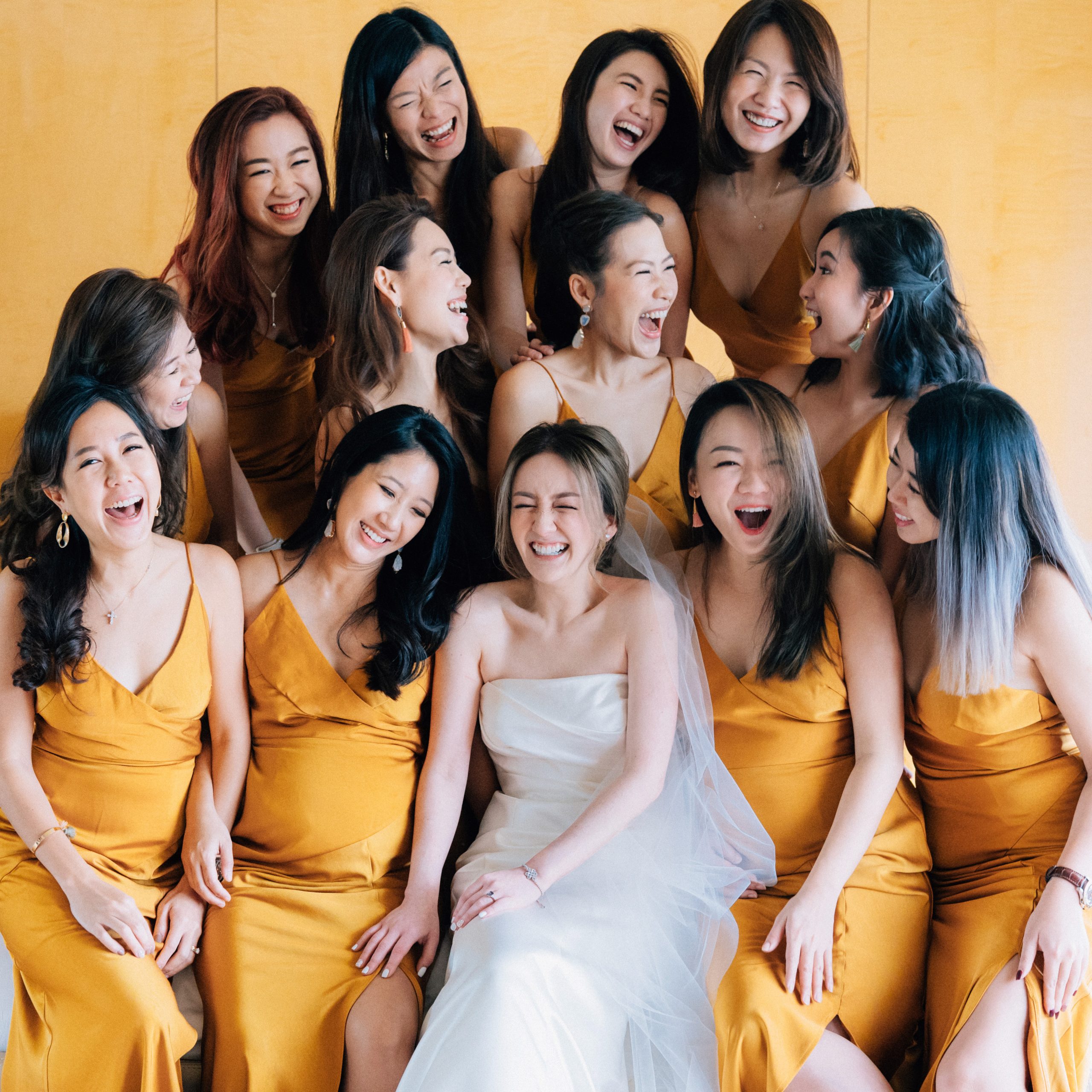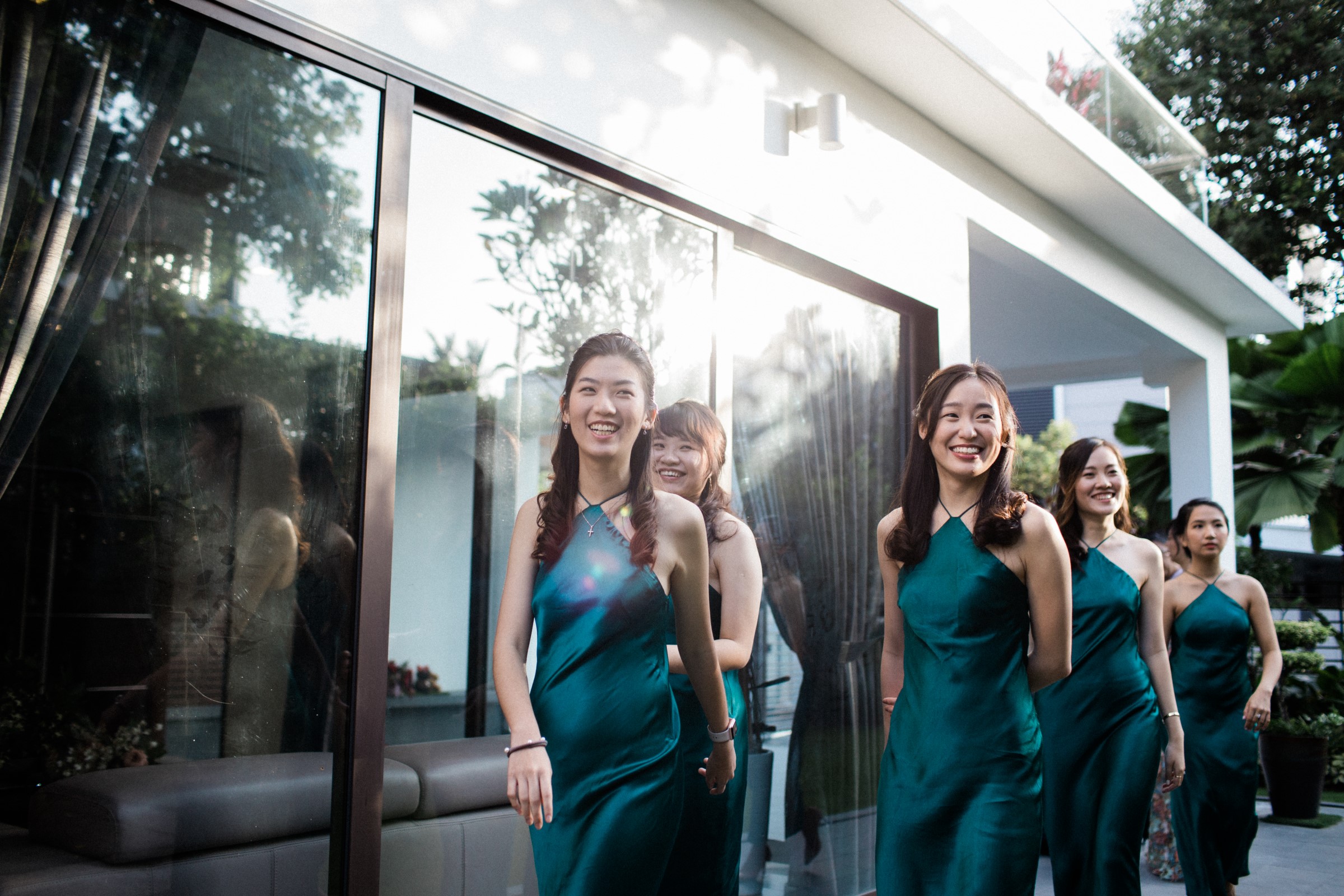 It is common for brides to go with bridesmaid dresses that are of a safe colour and design so that it suits everyone's silhouette. While you may be coming from a position of good intent, the chances of bridesmaids re-wearing the dress after the wedding is not high. To extend the longevity of the dress, choose something unique and that is not easily passed off as "just another bridesmaid's dress". An uncommon colour or a special design will usually work well!
Universal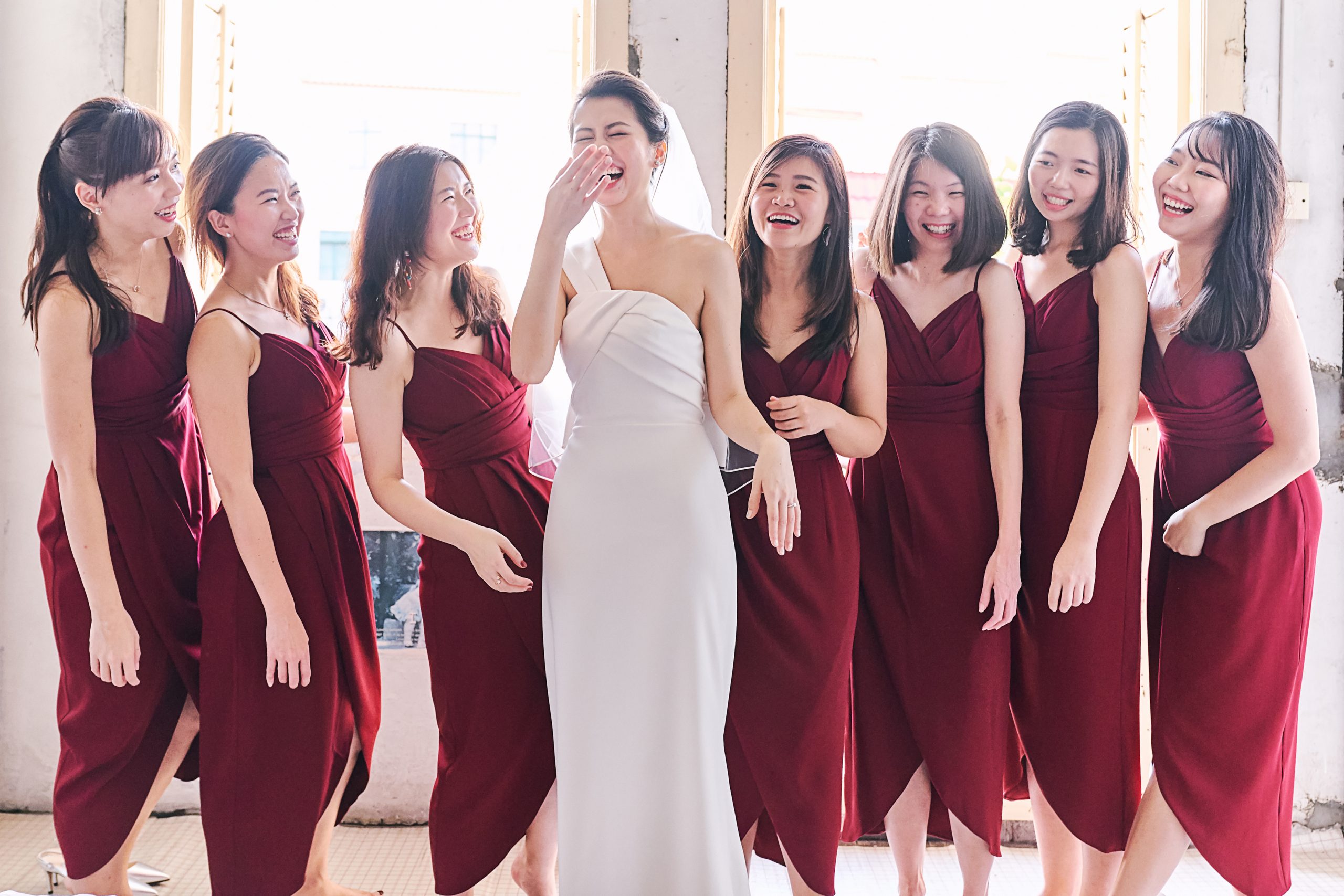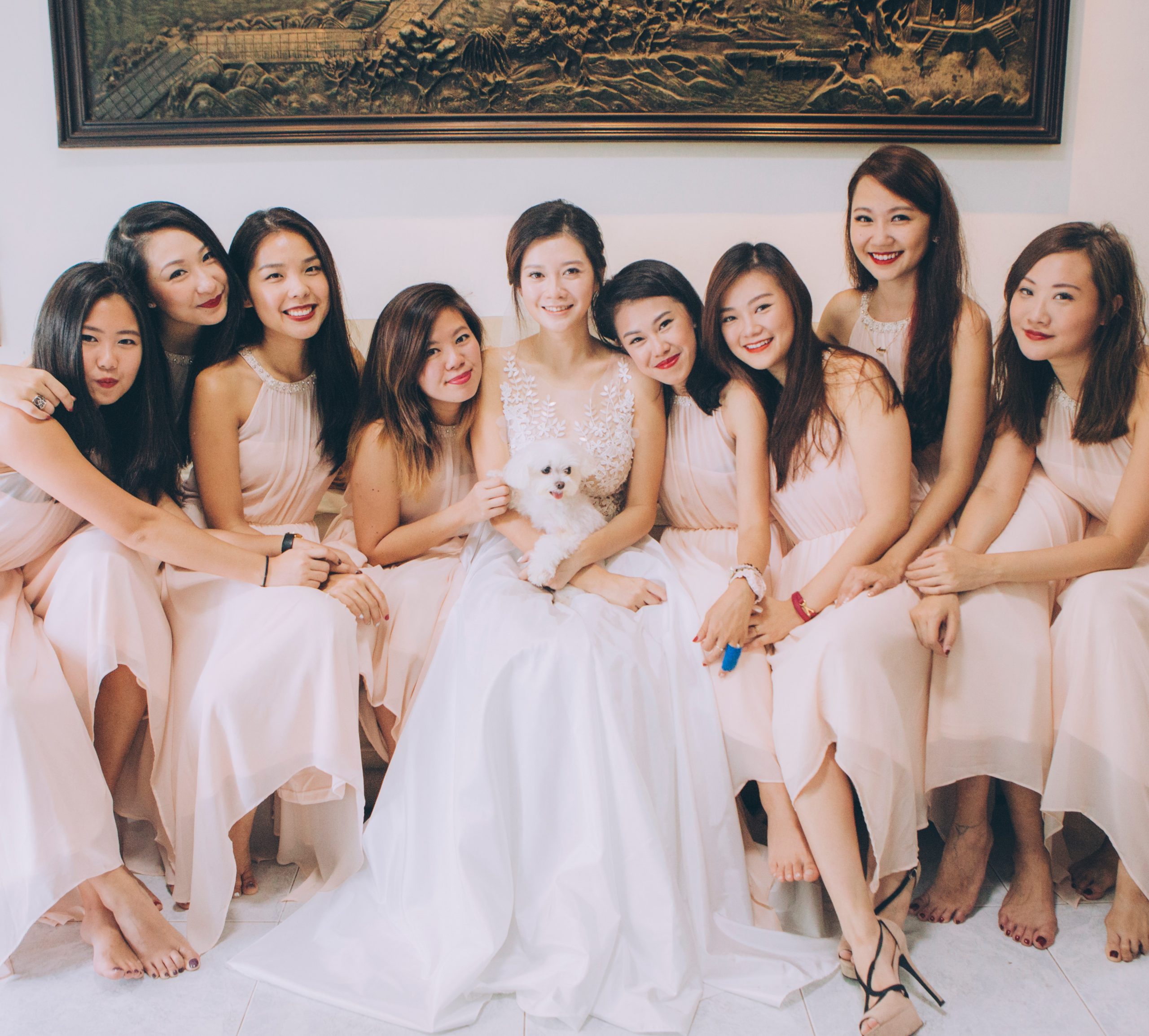 Having said that, if your bridesmaids are not fans of bold colours or designs, there are increasingly more local vendors who make beautiful dresses in the colour palette that sits well with our local market – think burgundy and blush! These colours are usually very flattering and stand out in photos.
Mismatch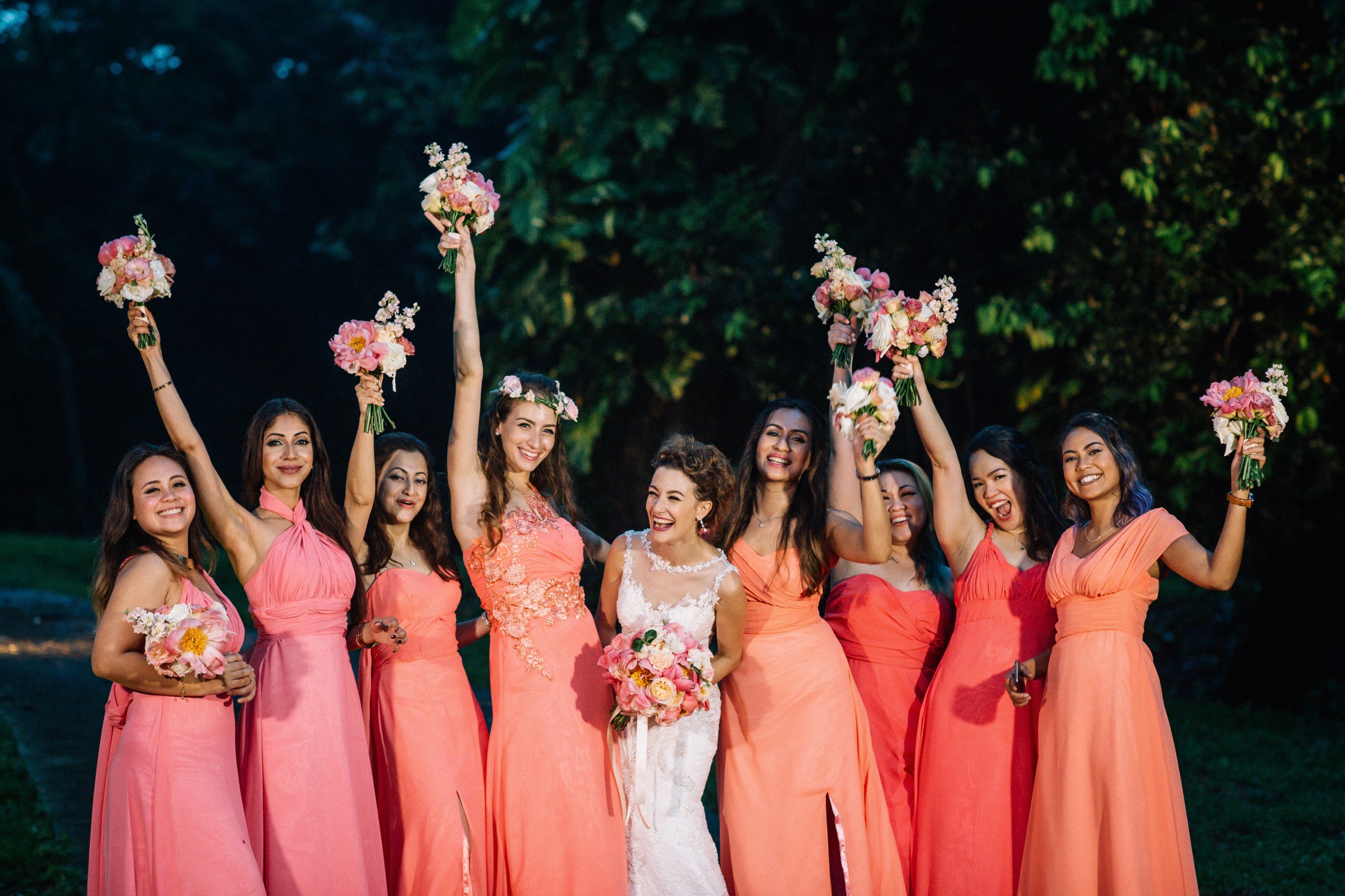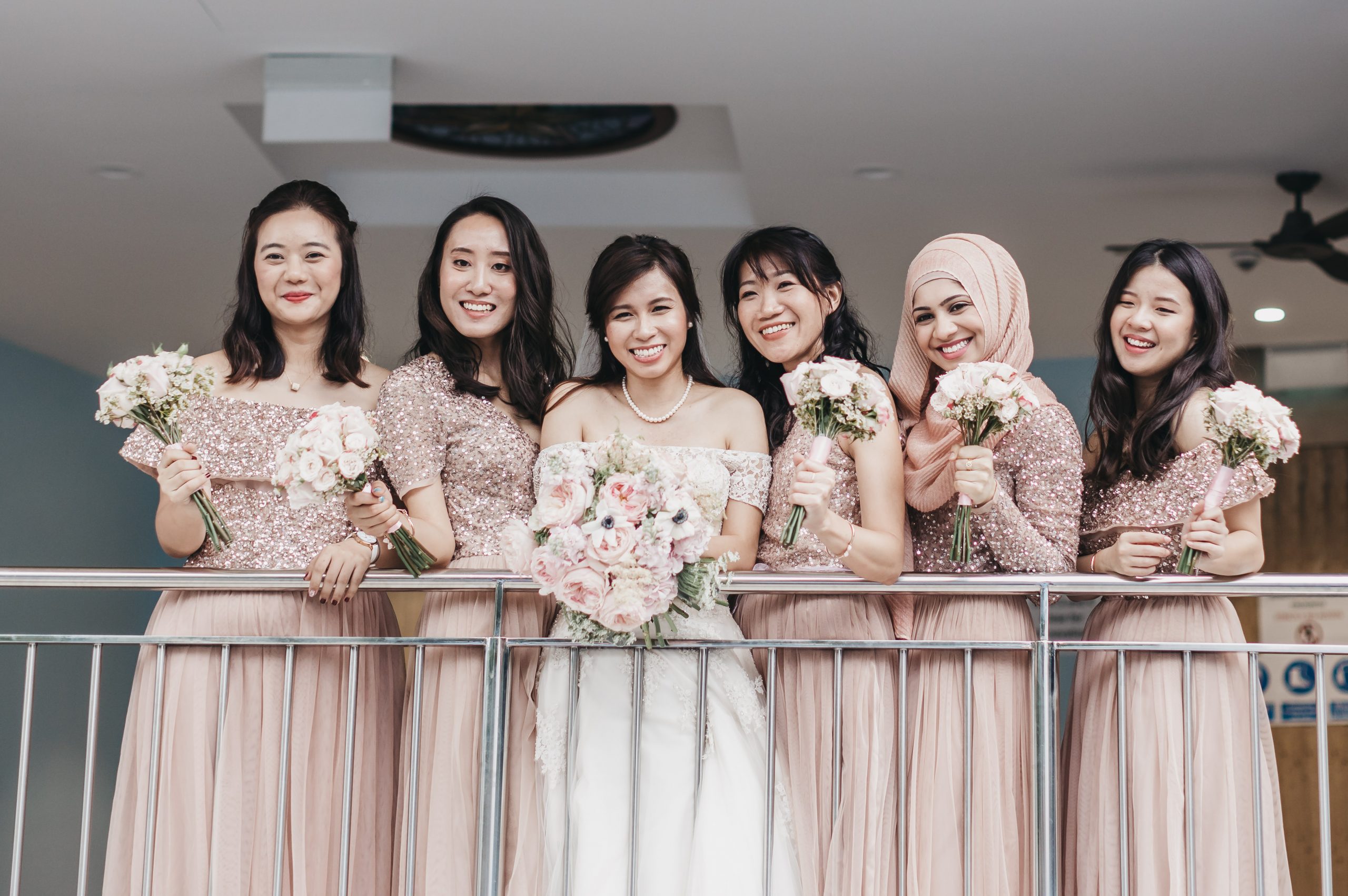 If you like some variety and think it is important that the bridesmaids could show off their own personality, go for a mismatch style. To ensure things do not go way too diverse, you can decide on a single colour but different styles of dress for each bridesmaids or you could select a few colour variation and have the dresses be in a similar style.
Designer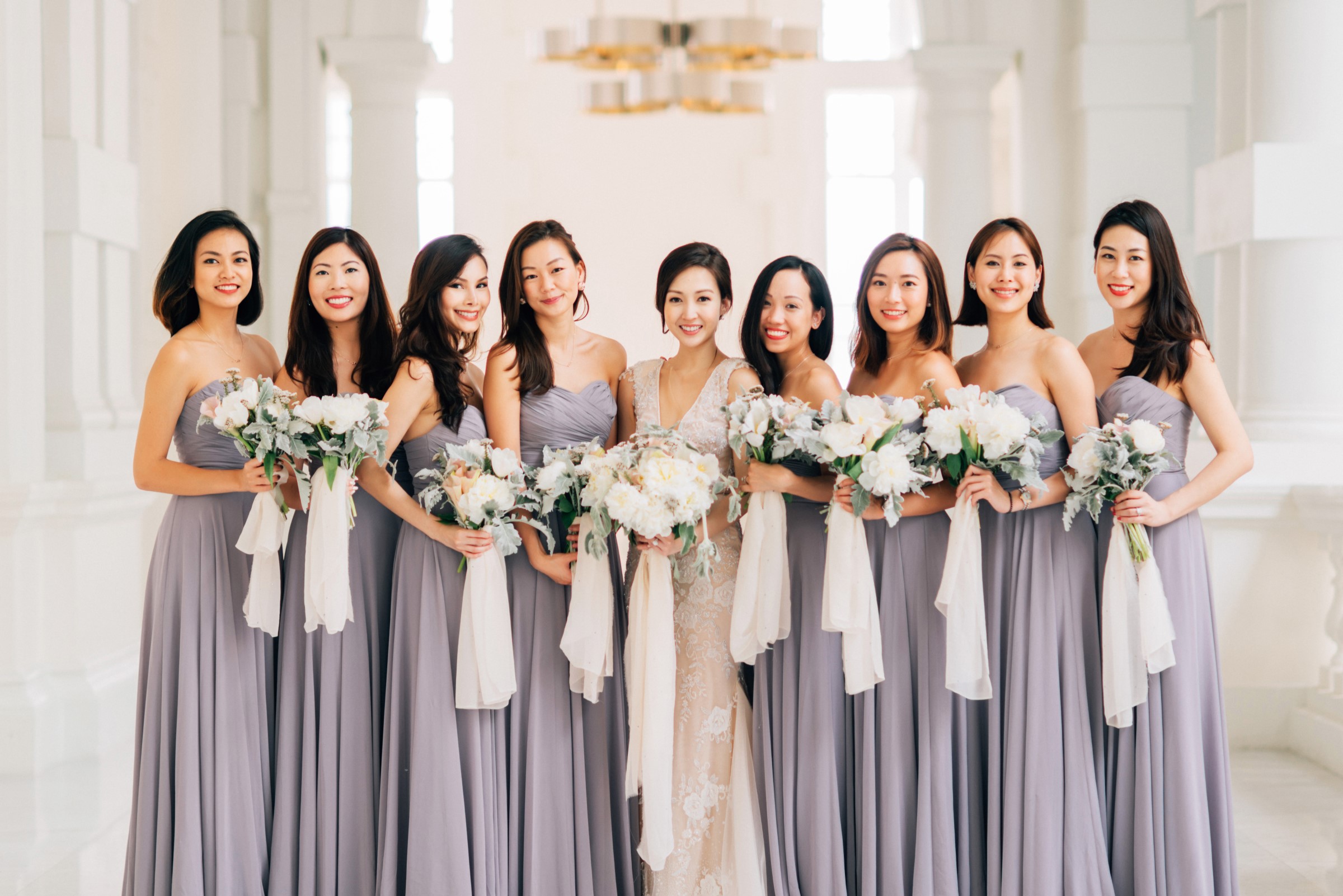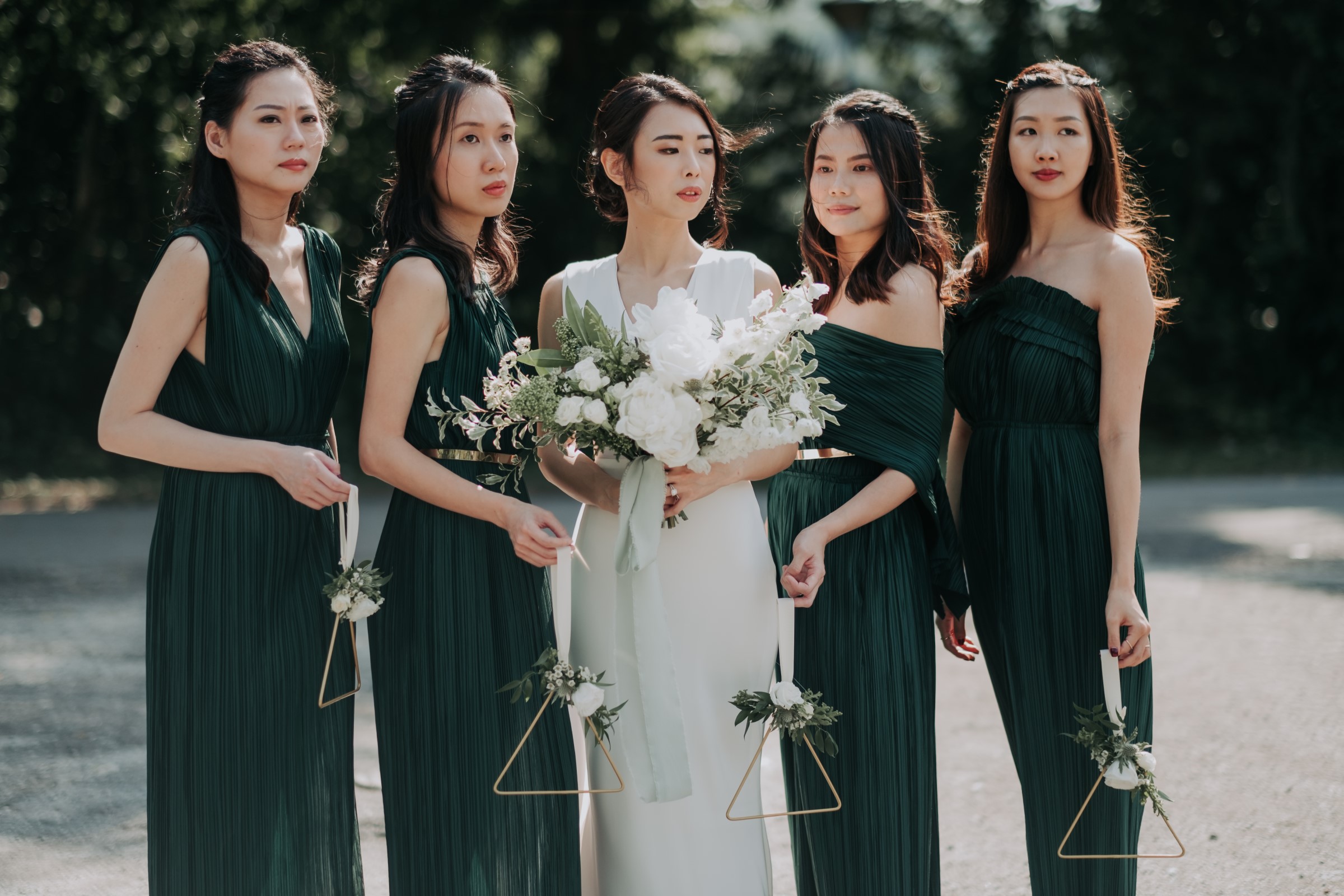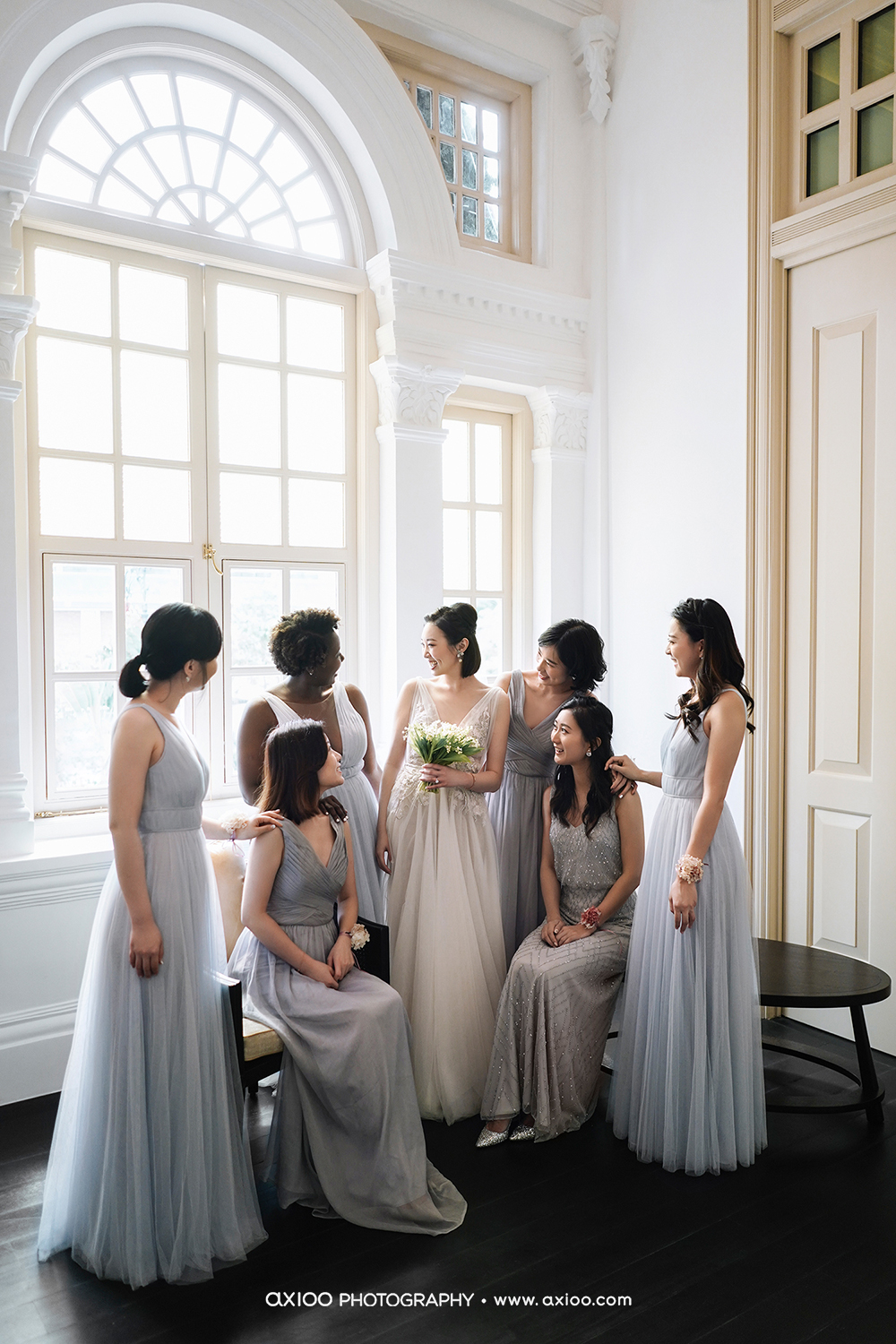 You may choose to gift the bridesmaids dress to your girlfriends who have stood with you through the years and for many more to come. In this case, if you are willing to splurge a little, designer bridesmaids' dresses make for very good options. Dresses would undoubtedly be of high quality and some even offer mix and match pieces that your girlfriends can choose based on their individual preference.
Groomswomen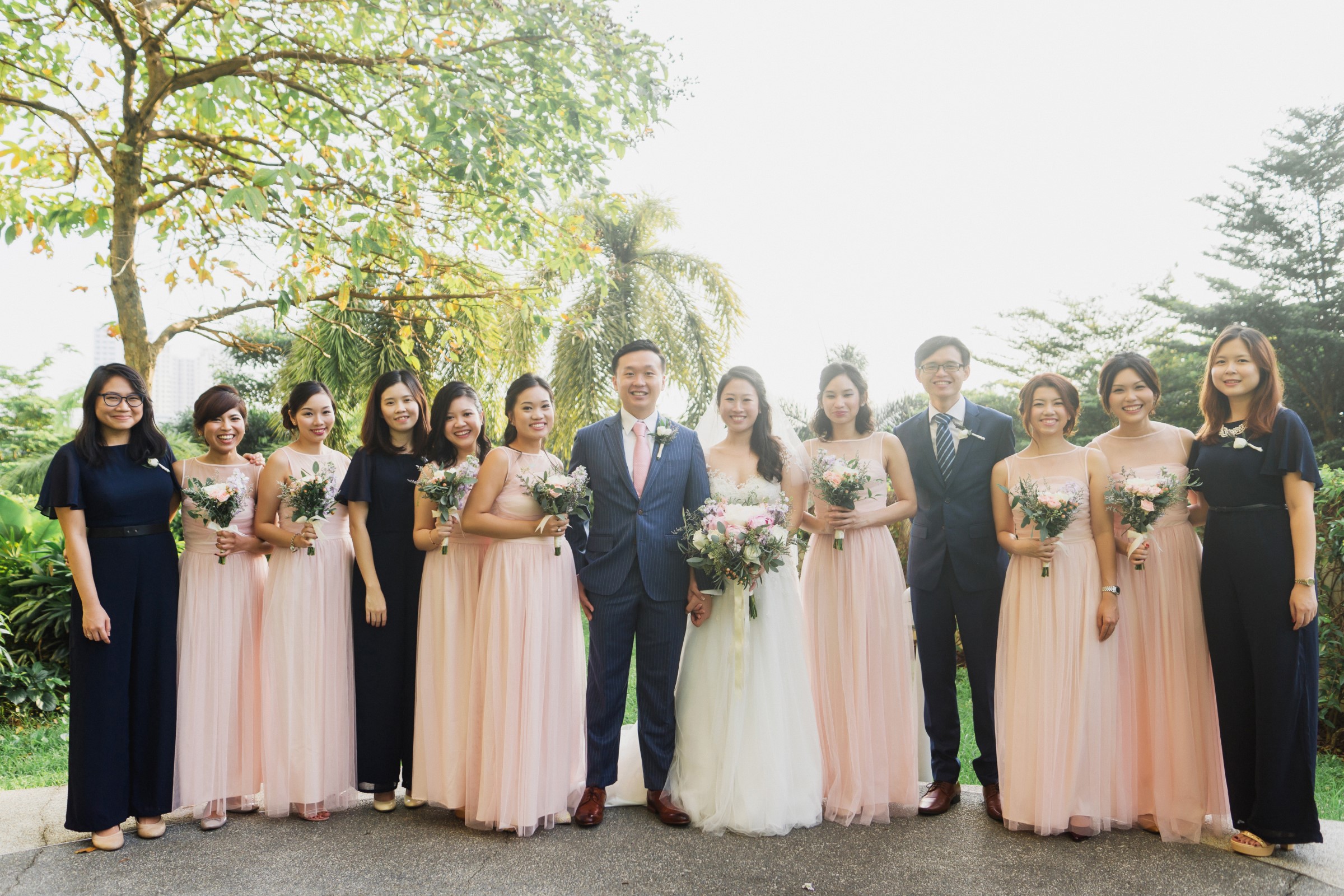 If your party is made up of groomswomen and bridesmaids, going with a one-piece or jumpsuit will work very well.
Traditional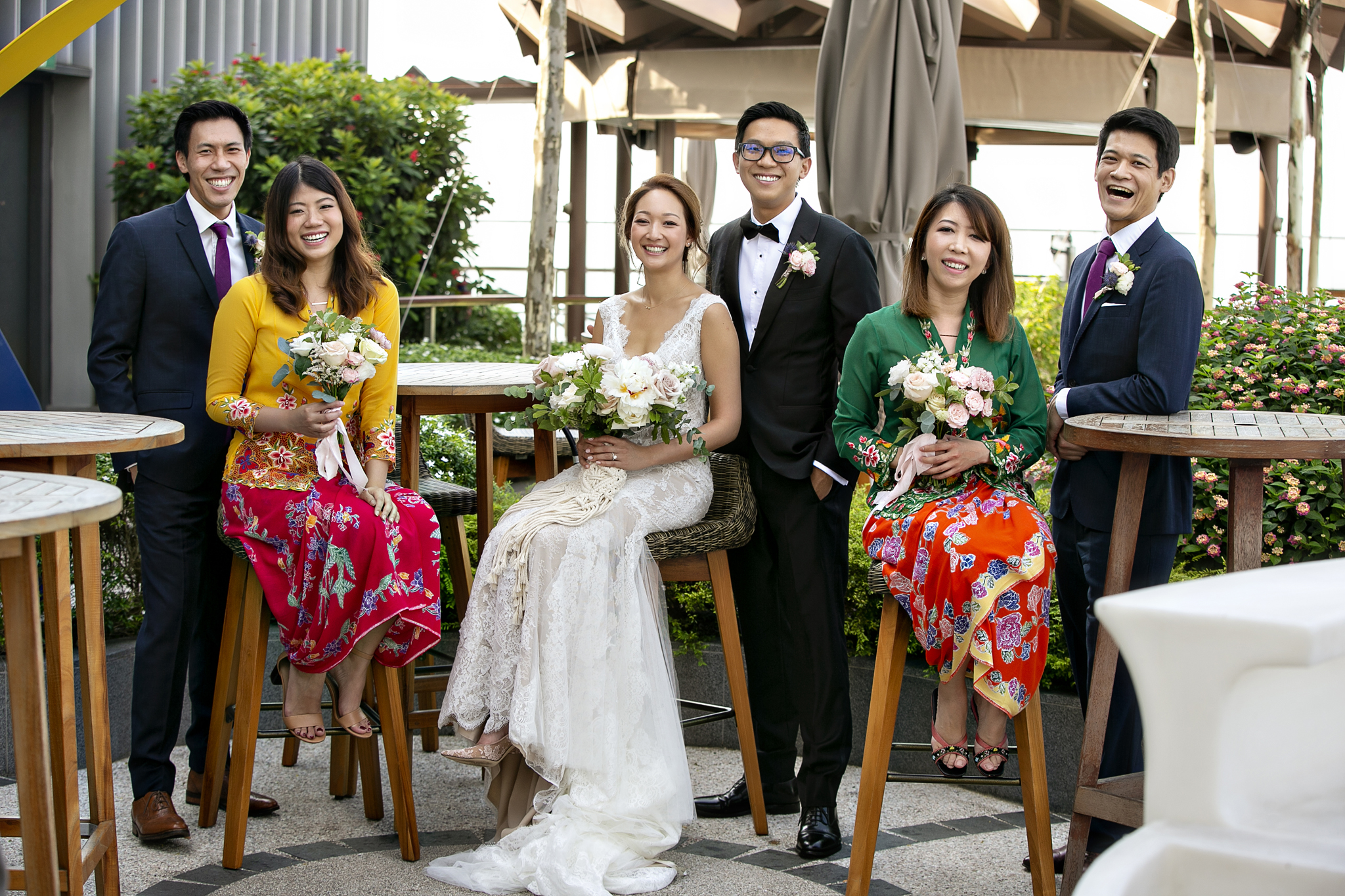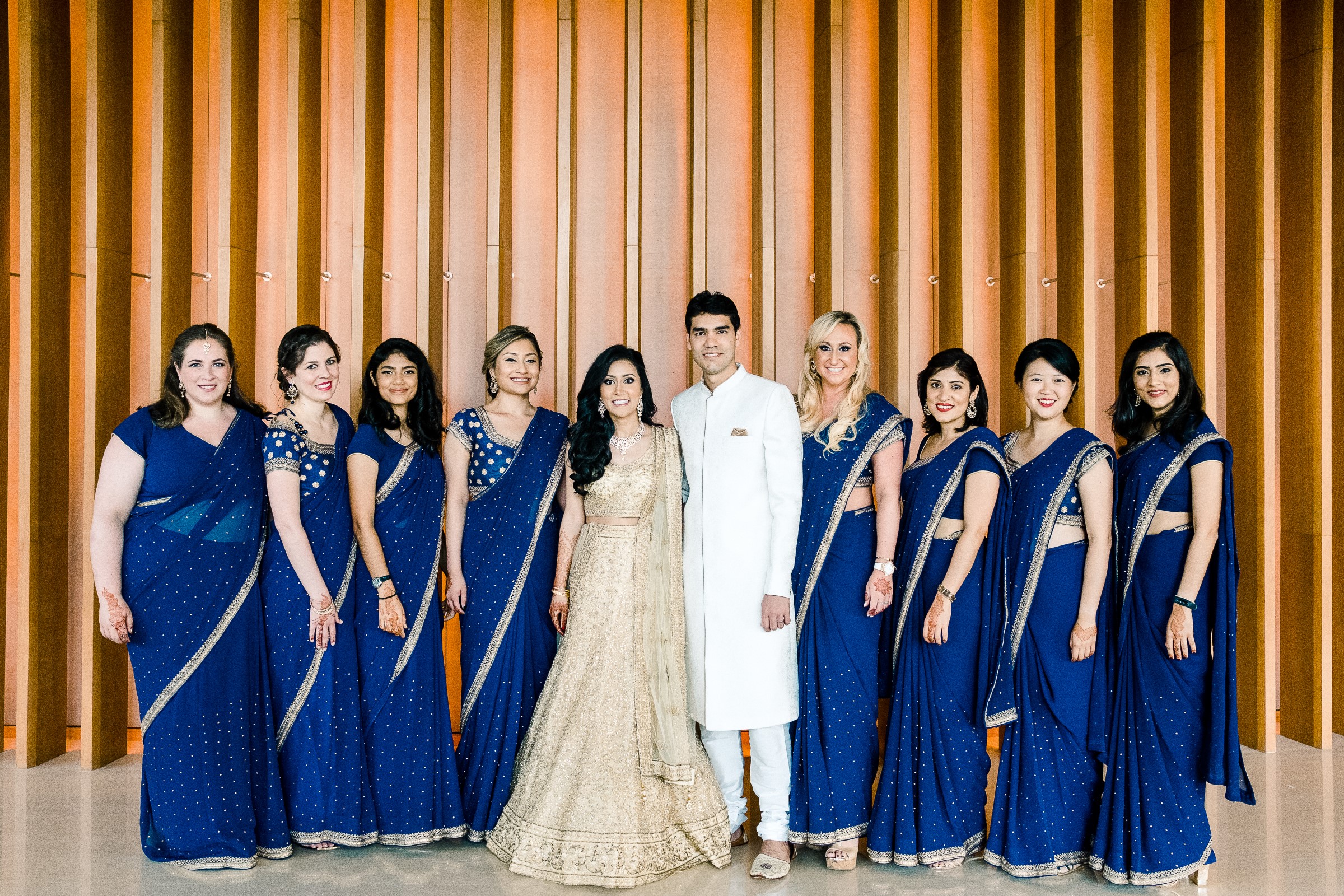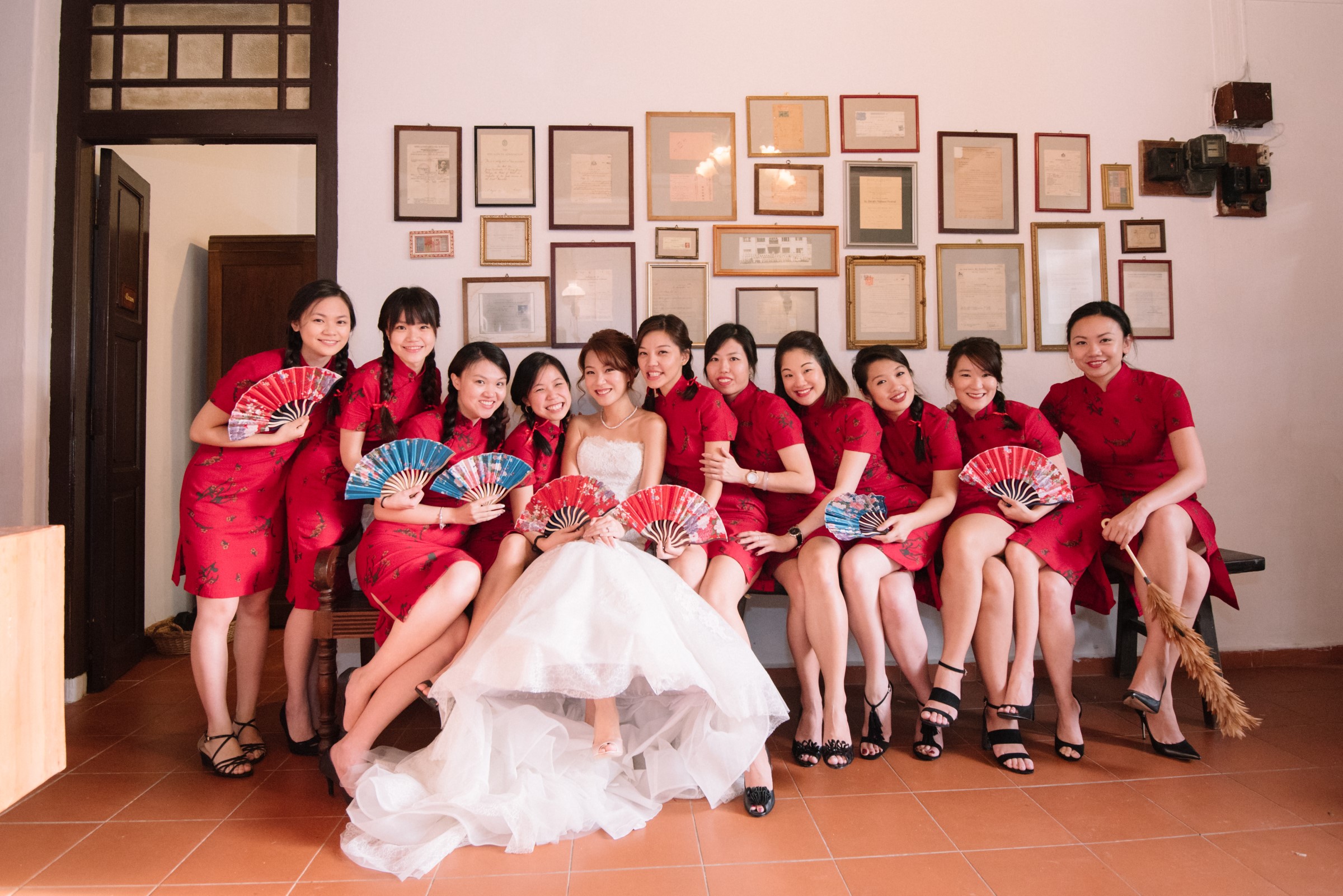 Weddings are cultural celebrations and it is usually during such occasion that we could showcase the vibrancy of our heritage. From what we've experienced, traditional outfits has the amazing effect of bringing people together and make the wedding feel a lot more personal.
Good Find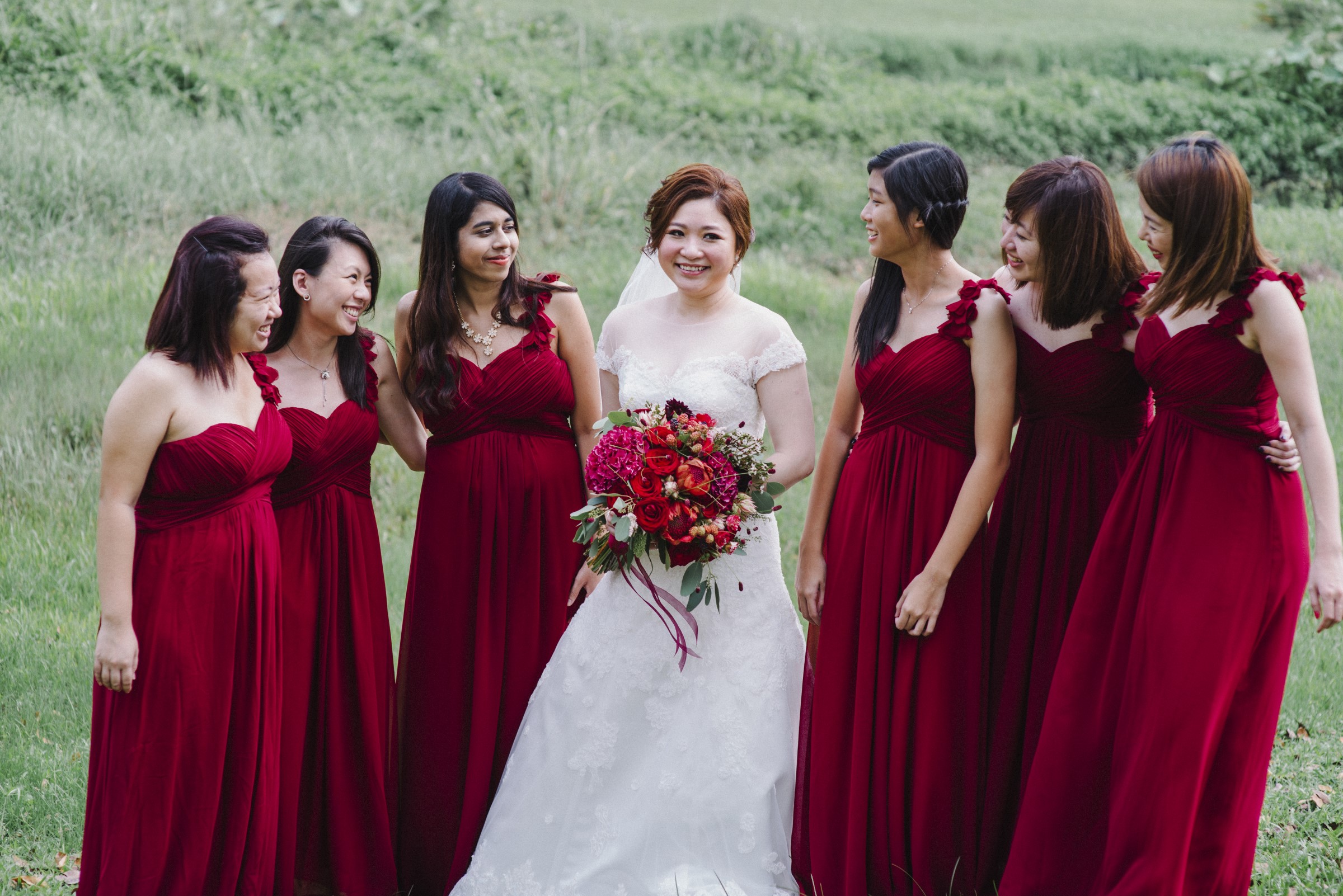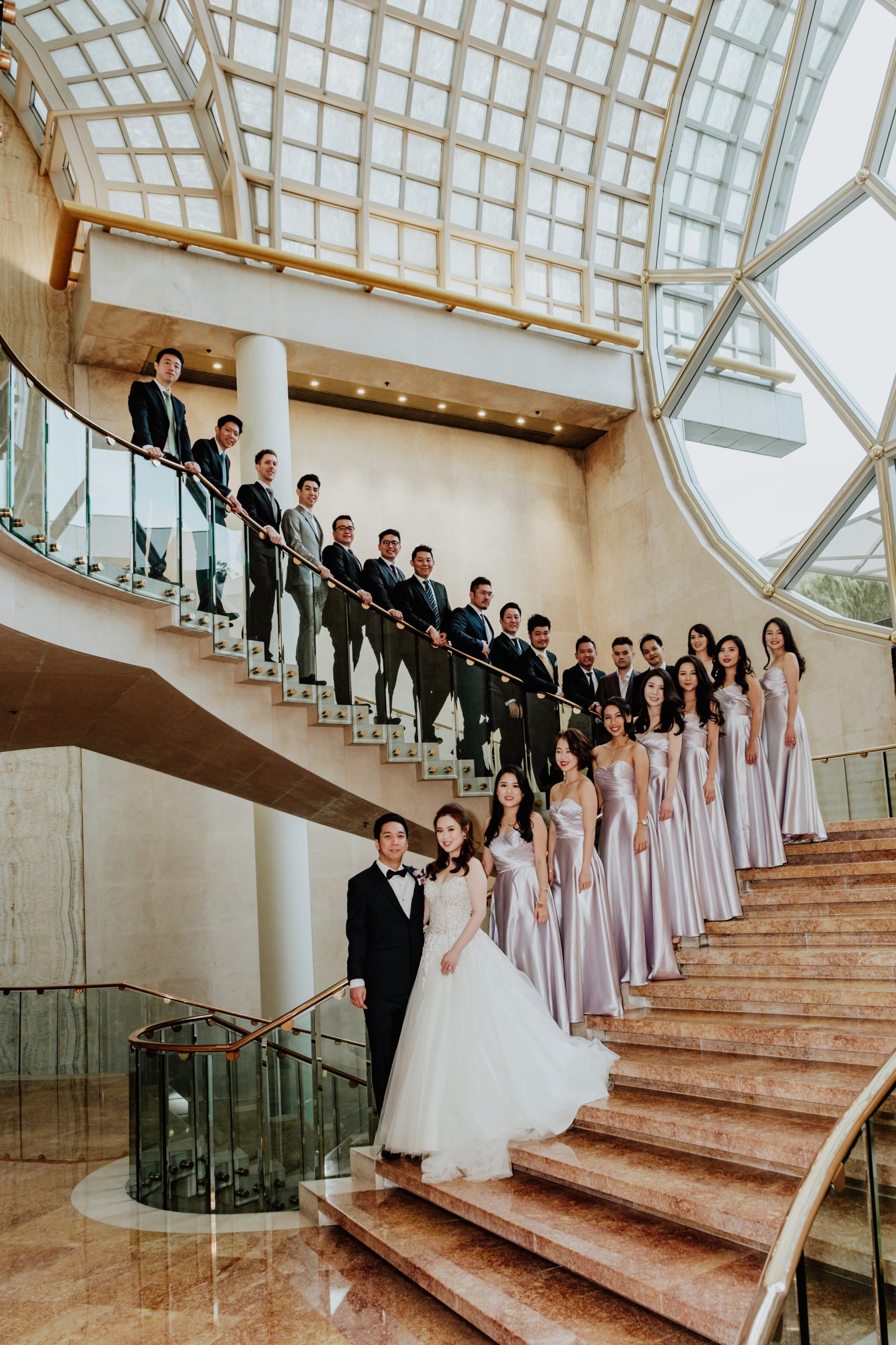 We all love a good find, let alone a good buy. If you have the patience, sites like Taobao provide some very good options. While it may not be of top-notch quality, the dresses are usually decent. If none of your bridesmaids have the intention of wearing the dresses many times over after the wedding, try scouring value sites for options!
Custom Made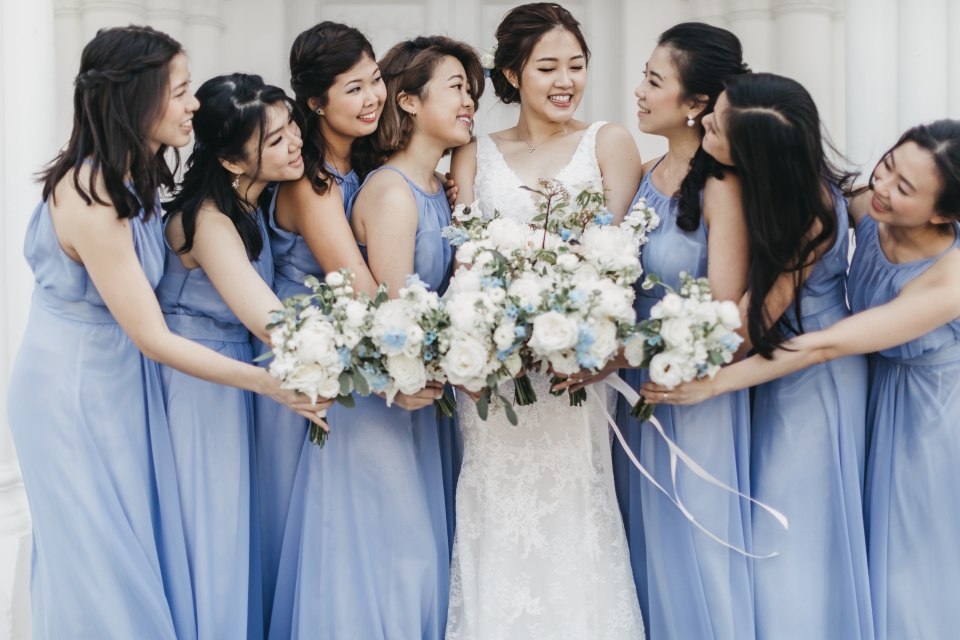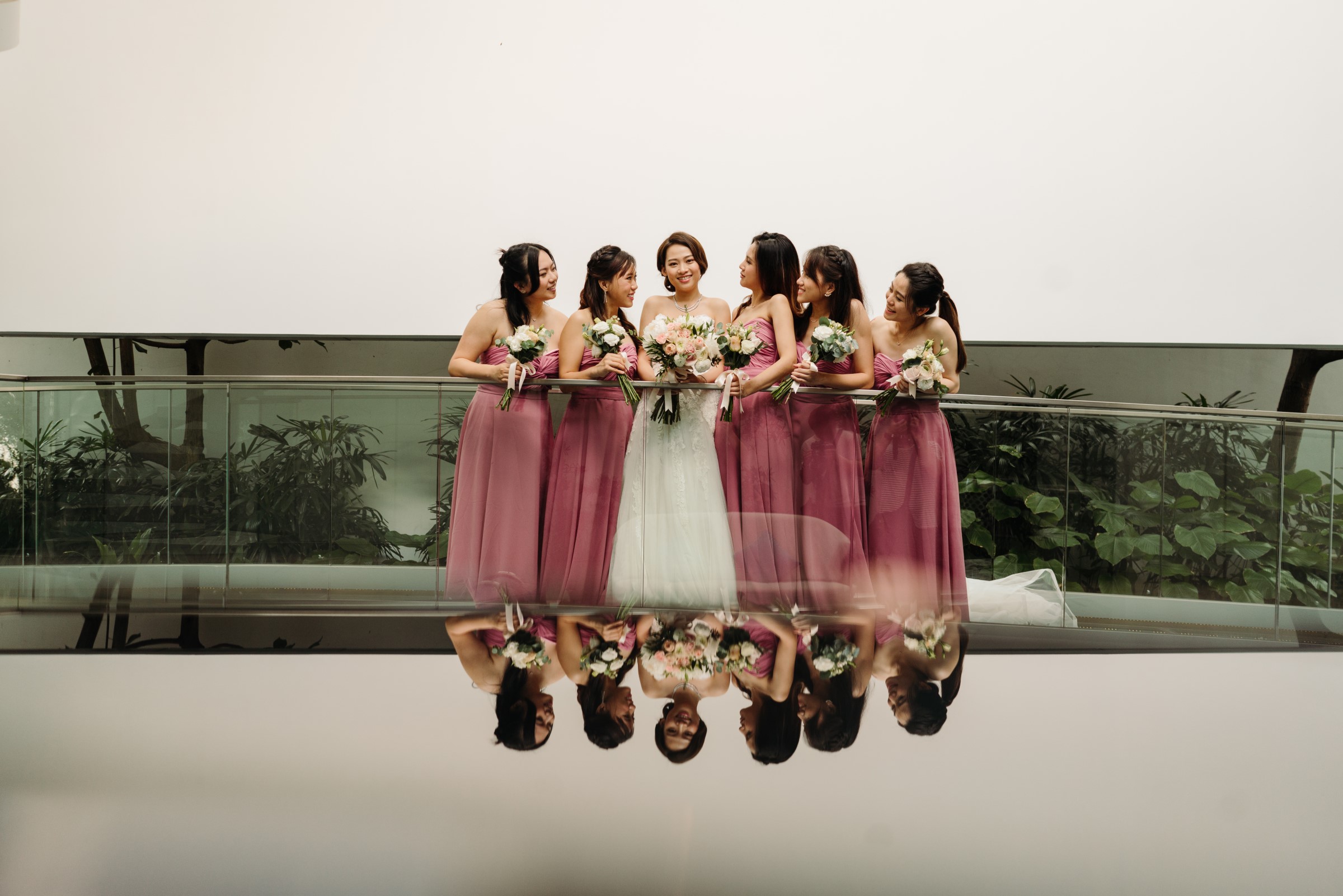 If none of the retail options are to your liking or you have a very specific kind of colour that is not easily available, consider a custom-made dress. This not only makes the dress one-of-a-kind but would fit your bridesmaids to a T, ensuring their comfort and ease all day long!
We hope this has given you fresh inspiration on how to dress your bridesmaids!
Planning your wedding and keen to find out about our services? Fill out the form below and we'll be in touch!