Have you been scrolling endlessly on Pinterest trying to find the perfect colour combination for your wedding? Or do you have extraordinary colours in mind that you're not quite sure if you are able to pull together?
Shades of pastels, minimalist ivory and green or even the Pantone colour of the year, these are some of the popular options most couple eventually go with. It is safe and most often pleasing to the eye.
Occasionally though, we come across couples who are either willing to take the plunge with us to try out a rather unusual colour concept or they are bold enough themselves to request for a less commonly used colour. Here are some we took a chance on and they turned out way better than we expected!
Burnt Autumn Shades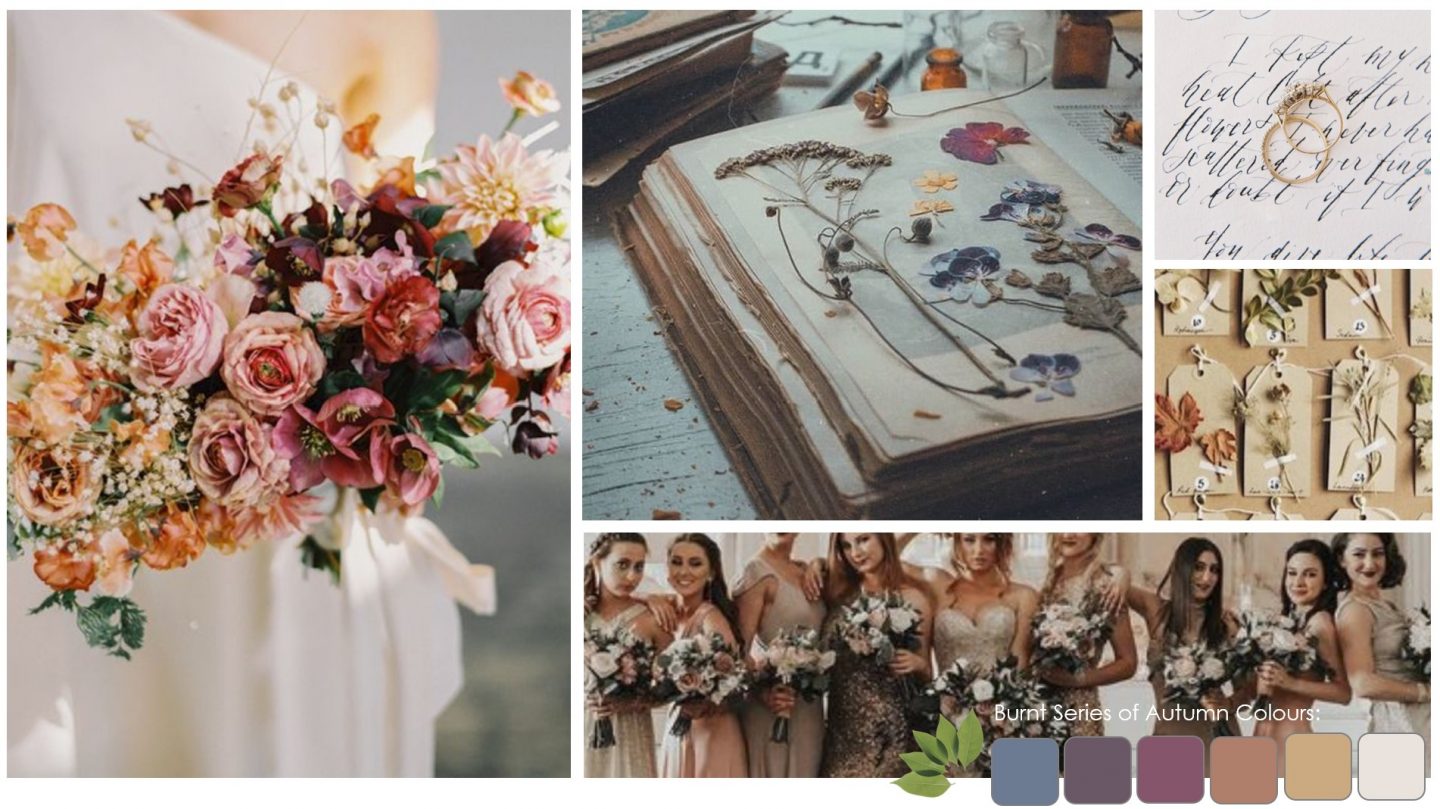 R & M is one of those couples who had initially wanted to have shades of Pastels for their wedding. They were also one of the few who then later decided we could go for something livelier and more celebratory for this once in a lifetime event. We're always up for that because not everyone is receptive to such a vibrant and complex set of colours. When we considered the couple's background, we would love for their wedding to reflect the coming together of the two very different culture they came from – rich and diverse.
Against the cozy and woody atmosphere at Open Farm Community, these burnt series of autumn colours stood out brilliantly. In addition to the big and bold colours that presented themselves through the blooms, we could extend the colours to even the little details by using dried flowers and leaves.

Lemon yellow, green and Ivory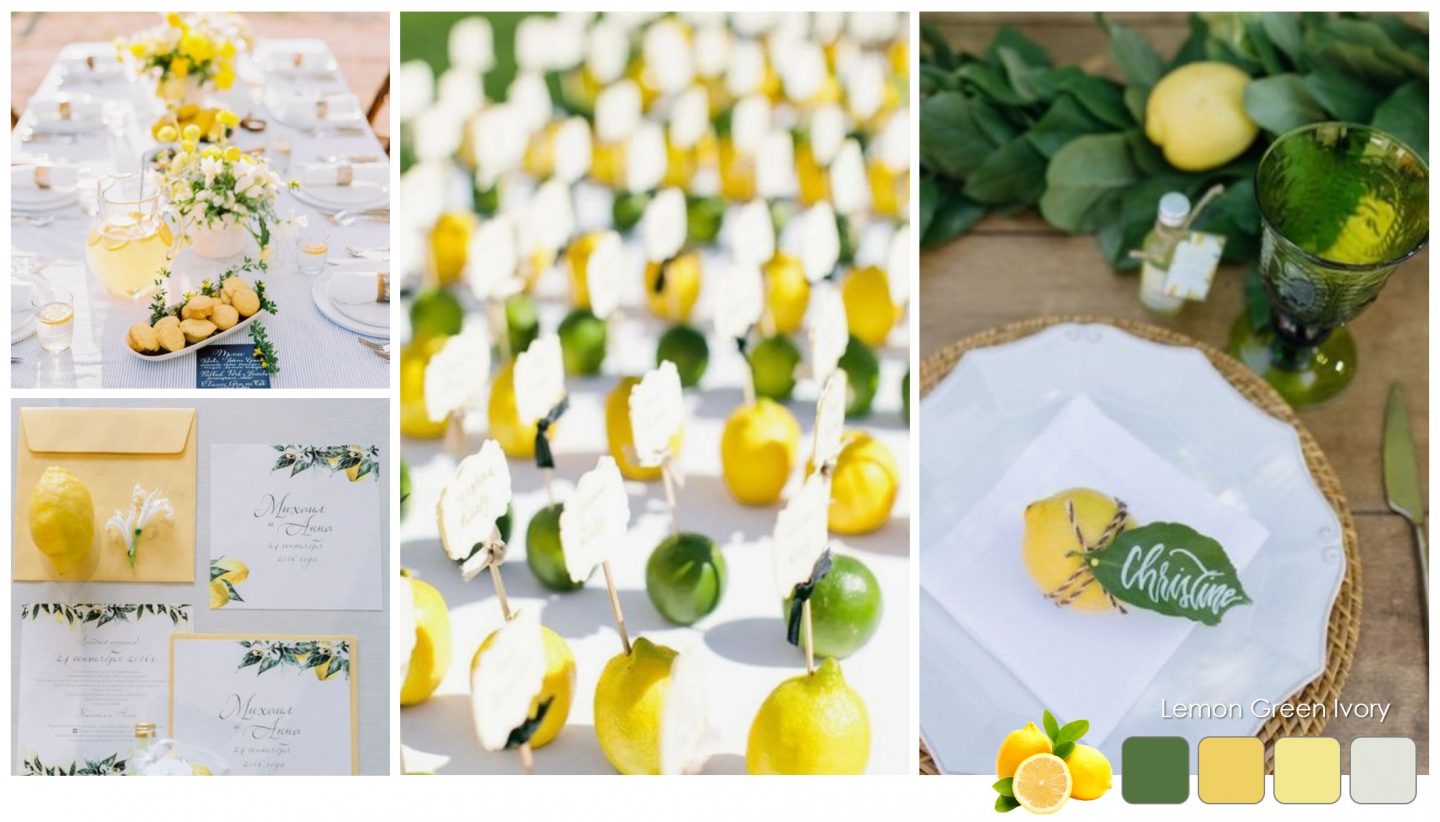 Yellow is not an easy colour to work with because the first thought that came to mind is whether it will look too bright. So when SJ told us her favourite colour is yellow and she would like to use it as the main colour in the wedding, we cracked our heads to make it work.
Here, with yellow being the main colour, we softened its brightness with a combination of ivory and green. The striking shade that reminds us of happiness was harmonized with these neutral tones and the result was a summery garden party look. With lemons as an element, the concept was given a refreshing twist and provided a citrusy scent throughout the celebration.

Navy Emerald Tones with Plum Accents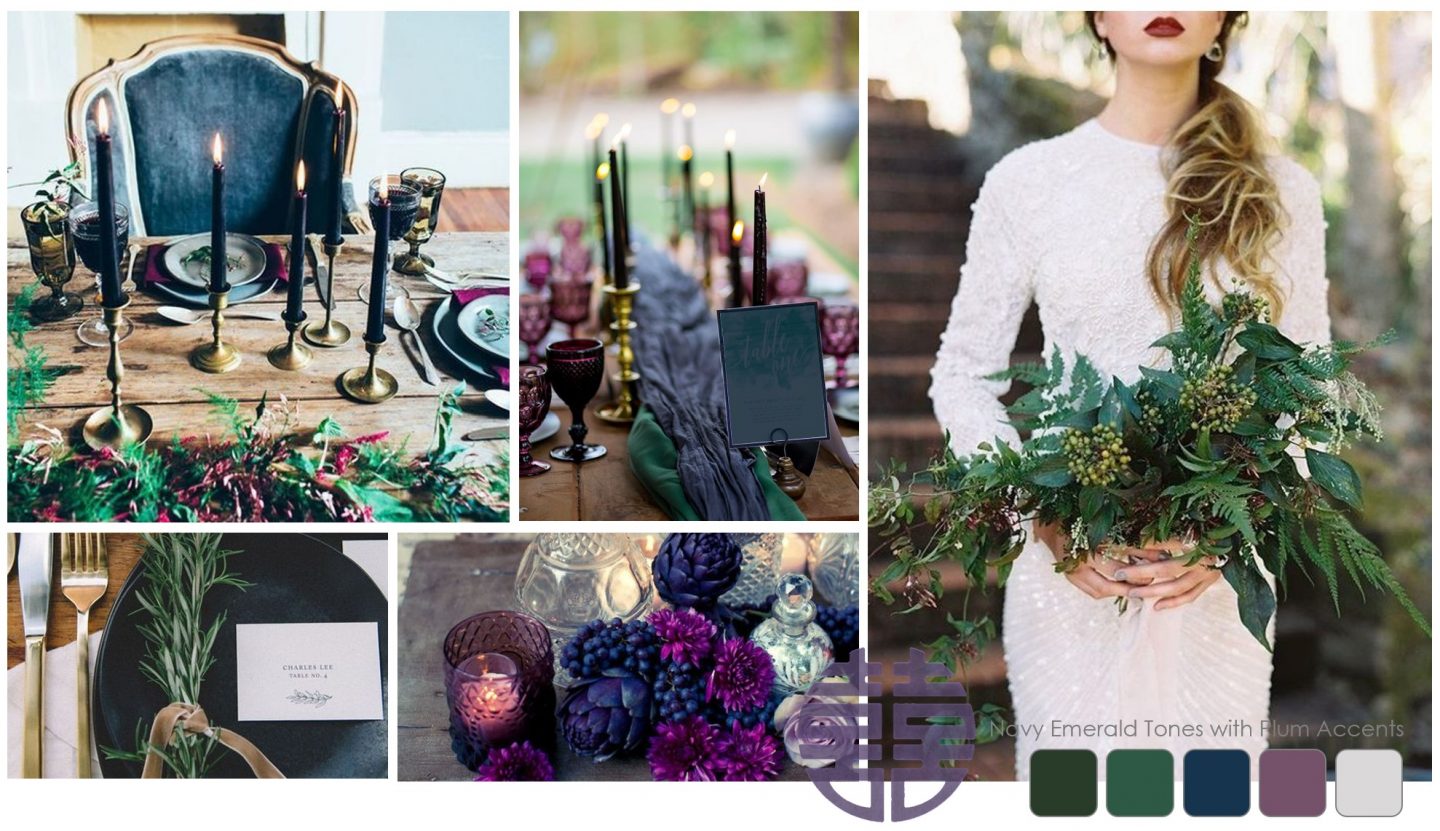 M & R started out without knowing what colours they would like to use for the wedding. They have left it to us to propose concepts to them and from the first meeting, we knew they were up for fresh and interesting ideas. Moving away from colours typical of a traditional wedding, we suggested a combination of hues that were a lot bolder and cooler while also maintaining an element of luxe. Because of how far off the usual tracks the colours we've suggested were, we were apprehensive as to whether they would be receptive of them. We were relieved to hear later that they love it and had even persuaded their parents to go with it!
M & R's wedding is also a classic example of how we view each planning process as a collaborative effort between the couple and us. As we moved along with the planning, they started sharing ideas they had with us.  It was because of that that we were able to materialize a wedding that is unlike any we've done before.

There is truly no perfect colour combination and what's most important is that it reflects the kind of celebration you want and allows you to look back upon with beautiful memories!
Planning your wedding and keen to find out about our services? Fill out the form below and we'll be in touch!