An individual goes through two life-changing events in their life- the day they are born and the day they find that one particular person they commit their lives to. We are not able to control the circumstances we were borne in, however, the details of the second most important event that will take place is within our control.
Our city's rapid development boasts a myriad of locations that is able to suit any theme of wedding your heart desires. Therefore, to aid with your selection of outdoor venues to host this second-most special day of your life, I have compiled a list of 5 of the most beautiful and amazing outdoor locations in Singapore to hold a wedding.
Tanjong Beach Club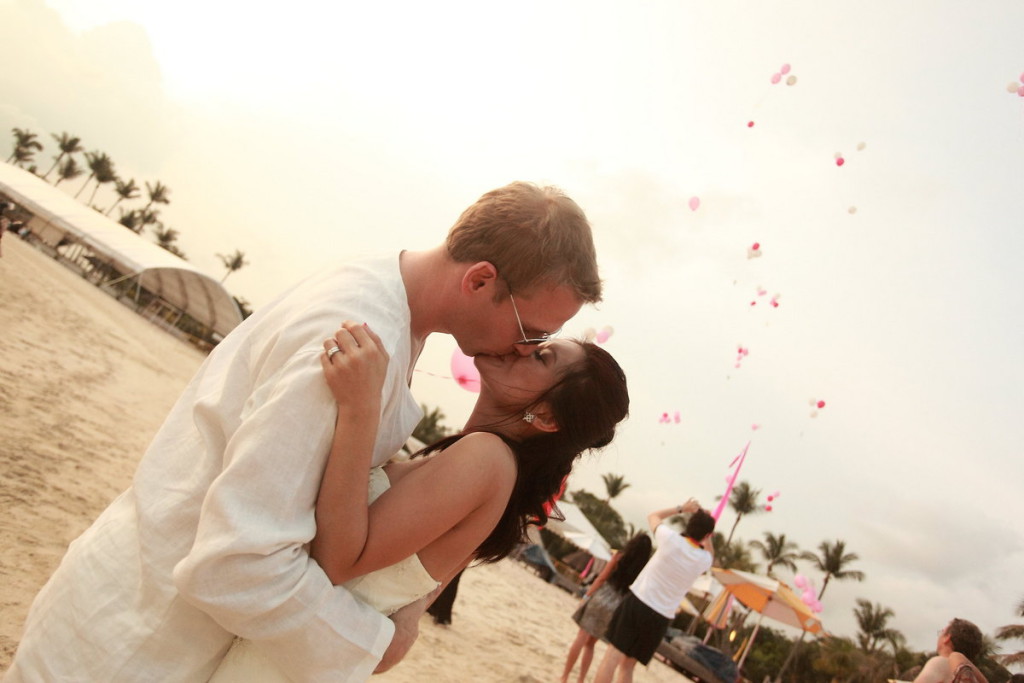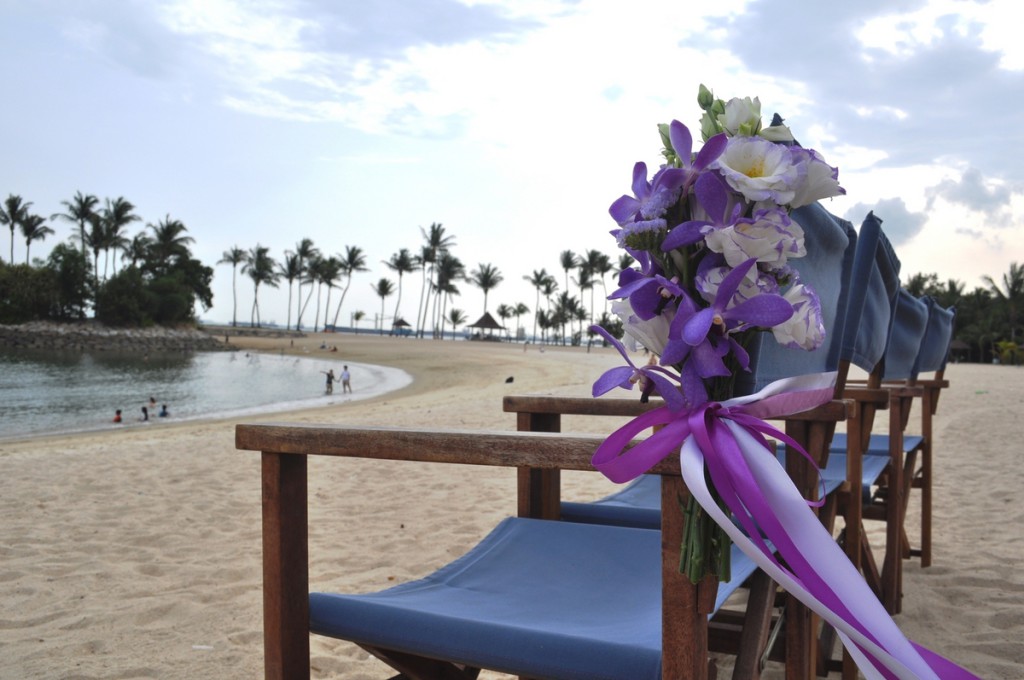 If you were born in the 70s, had to choose a stereotype, and your answer is hippie – then Tanjong Beach Club would also be my answer for you. With the waters within walking distance and an open concept- the play of transitioning materials beneath your feet of stone, granite, sand and sea leads guests to believe the whole beach is a part of your party!
Address: 120 Tanjong Beach Walk, Sentosa Island, Singapore 098942
Tel: 6270 1355
Gardens by the Bay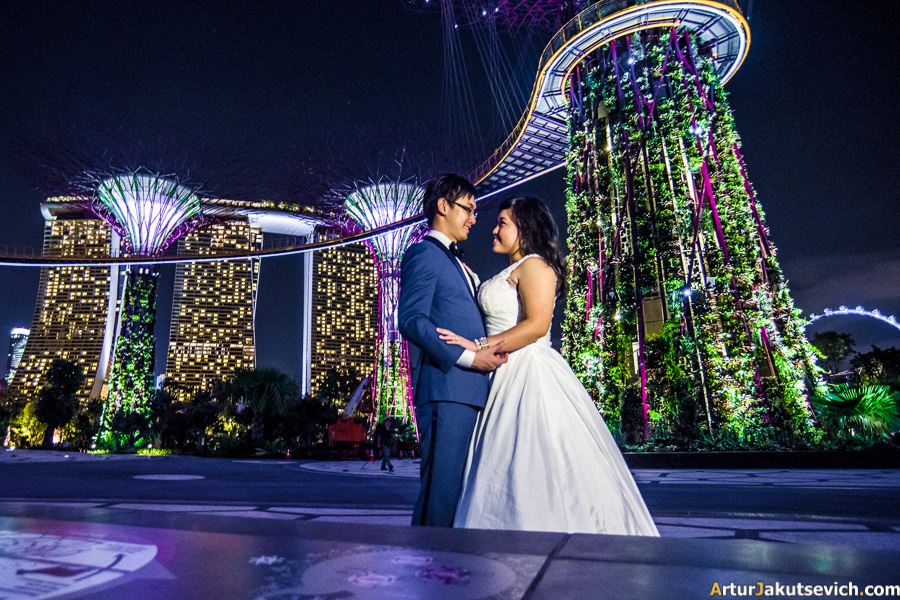 Photo Credit: arturjakutsevich.com
Take your pick of a fairytale wedding in Gardens by the Bay's Flower Field Hall. Its unique LED lighting overhead would captivate your guests as soon as they step in. Overlooking the changing Flower Field display and a spectacular view of the Marina Bay skyline, this indoor space brings the outdoors in in ways more than one.
Address: 18 Marina Gardens Drive Singapore 018953
Tel: 6420 6848
Email: venue.hire@gardensbythebay.com.sg
Marina Bay Sands (Garden Bay Walk/ Garden Bridge)

Picture Credit: Marina Bay Sands
Feel on top of the world with an intimate wedding held on the Garden Bay Walk with the hotel's iconic towers as a stunning backdrop for your special day. Drape the arches of the bridge with fresh flowers or lights to get an Alice in Wonderland feel.
Address: 10 Bayfront Avenue, Singapore 018956
Tel: 6688 3133
Email: inquiries@marinabaysands.com 
Merlion Park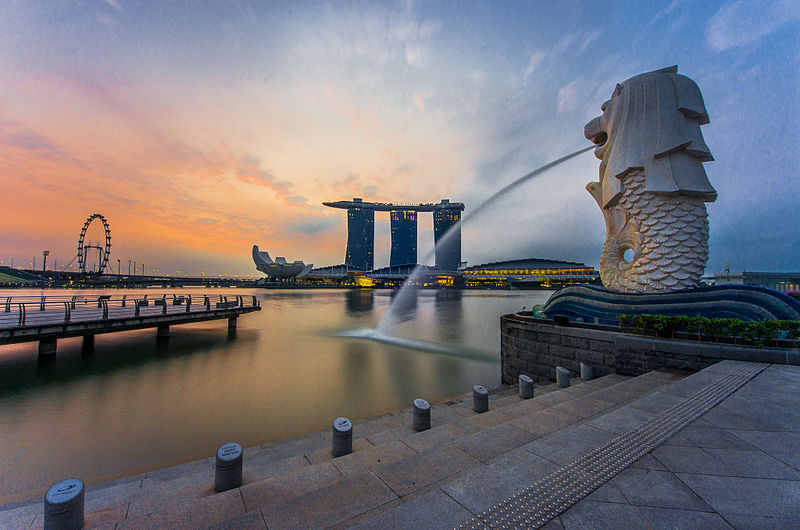 Picture Credit: Flickr – fad3away
Celebrate your love and capture moments with the majestic 8.6 meter-tall and 40 ton-weight, water spouting Merlion to which the park homes. It's a trend that is getting increasingly attractive to tourists coming to Singapore for their wedding, so aim to capture the iconic skyline of Singapore all in a shot with the Singapore Flyer, Fullerton Bay Hotel and the Marina Bay Sands Tower.
Address: One Fullerton, Singapore 049213
Email: doreen_tan@stb.gov.sg
Burkill Hall, Singapore Botanical Gardens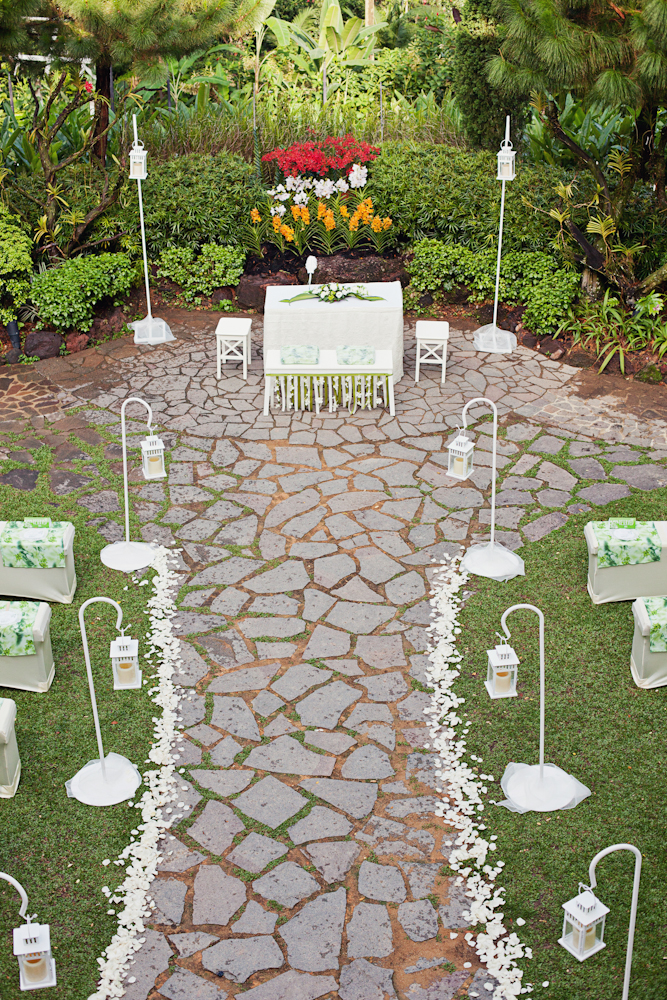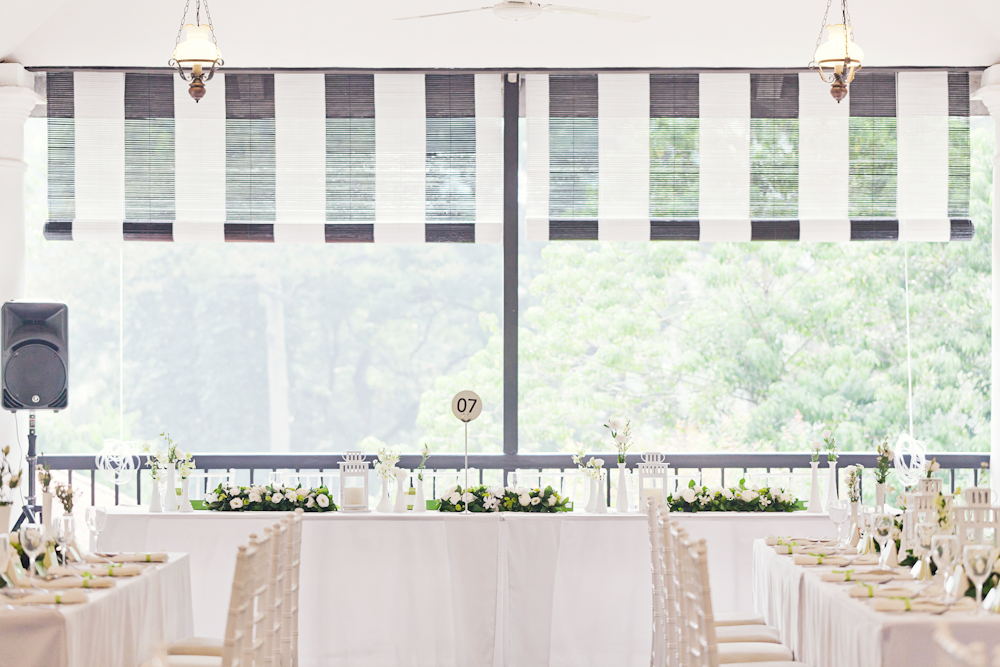 Situated at the highest point of the National Orchid Gardens, Burkill Hall provides a commanding panoramic view of the magnificent garden and the forest beyond. The 2 story colonial house has been restored sensitively capture the romance of a bygone era. The premise includes a lawn perfect for wedding ceremonies. Declare your love like a modern Romeo and Juliet in this ageless beauty of a location.
Address: Singapore Botanic Gardens, National Orchid Gardens, 1 Cluny Road. Singapore 259369
Tel: 6471 7374
At the end of the day it is not where you are but who you are with. So prep the wedding invites and your loved one to settle on a venue to celebrate the second most important day of your life 🙂