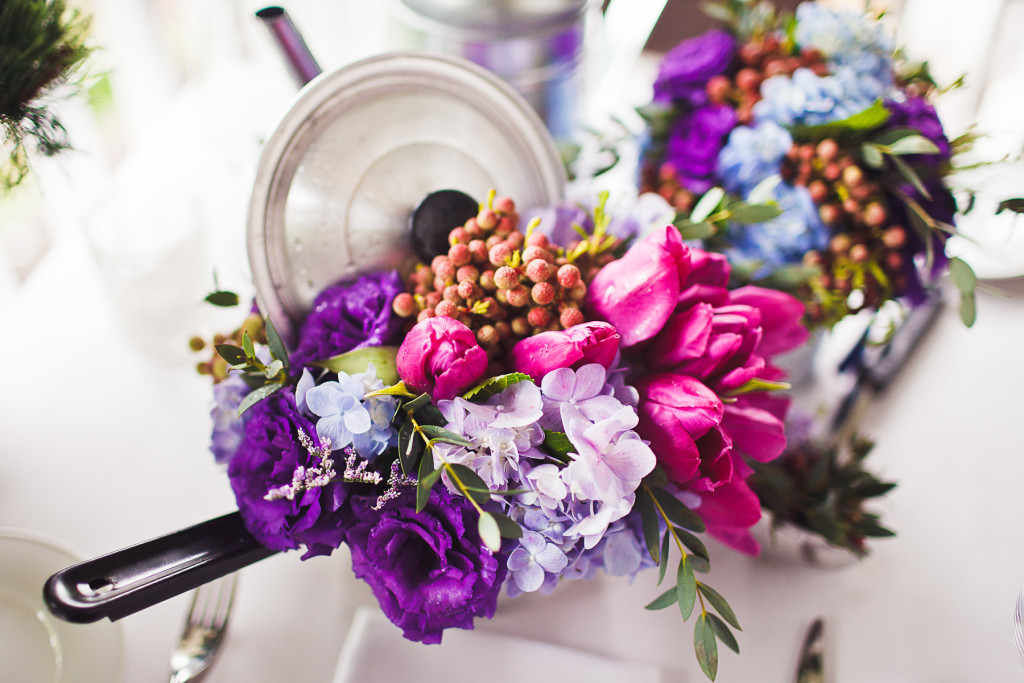 Flowers have their role to play when it comes to wedding. They add colours and help to bring out the atmosphere of the celebration. However they can be daunting to deal with especially when most of us do not have in-depth knowledge about them.  Listed below are five questions you can ask your florist to help you decide what you want for your big day:
01 "What are the flowers in season for my wedding day?"
There are a few reasons why this is THE question to ask. First, choosing flowers that are in season save you the dollars as they are readily available. Second, it narrows down the variety of species for your easy selection, especially for brides who are not that into flowers but just want something beautifully put together. Finally, flowers are prettiest when they're in full bloom so they will look great on photos as well.
02  "Can we reuse the flowers elsewhere?"
A tip we always share with our couples is to reuse the flowers they have for their wedding ceremony.  Not only does that help trim the budget but it also ensures a more consistent look throughout the wedding. The mood of your wedding gets a smooth transition from the ceremony venue to the banquet venue.
03  "Is there artificial colouring or pollens in the flowers provided?"
This question prevents two things you least want on your wedding day. One, any allergic reaction and two, any colour stains on your white gown.
04  "How to take care of the bouquet and corsages?"
On most occasions, weddings in Singapore take place in the morning and run till the night. In such instances, your bouquet and corsage would be out in the humid climate for hours. Florists do not usually follow you around on the wedding day so ask them this question to ensure your personal flowers last the entire day.
05  "My wedding is outdoor, what flowers should I avoid?"
Outdoor venues are popular for weddings because nature helps build the ambiance. However, even if we could withstand the heat, some flowers might not. Different flowers have different tolerance for the humid weather we have. For instance, hydrangeas do not quite last in our climate so it's best to avoid them if your wedding is taking place outdoor.