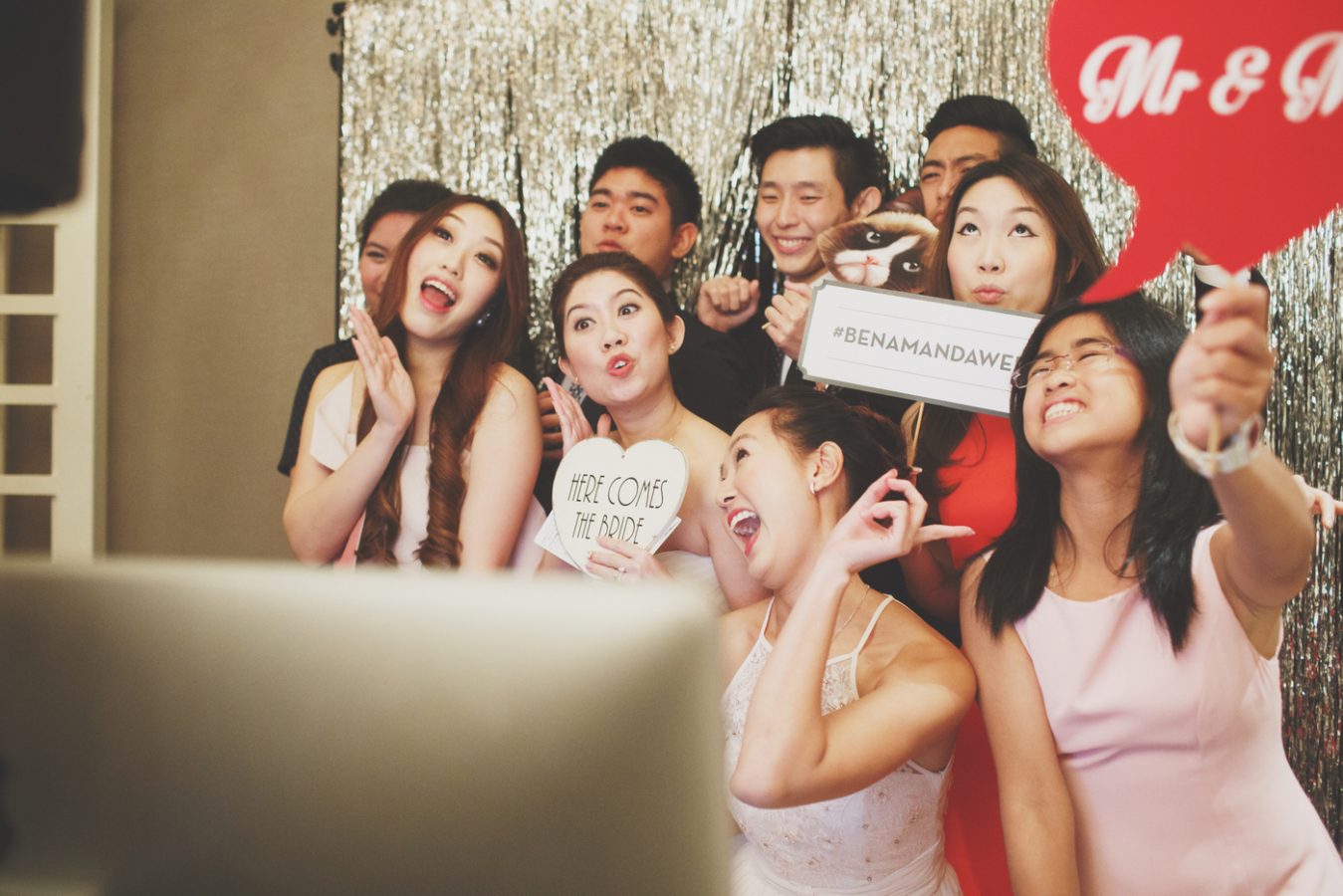 A boring wedding is a nightmare. Now, we want the wedding to be fun and entertaining – both you and your guests should have a good time at the reception! Here are some fun ways to incorporate fun into the big day!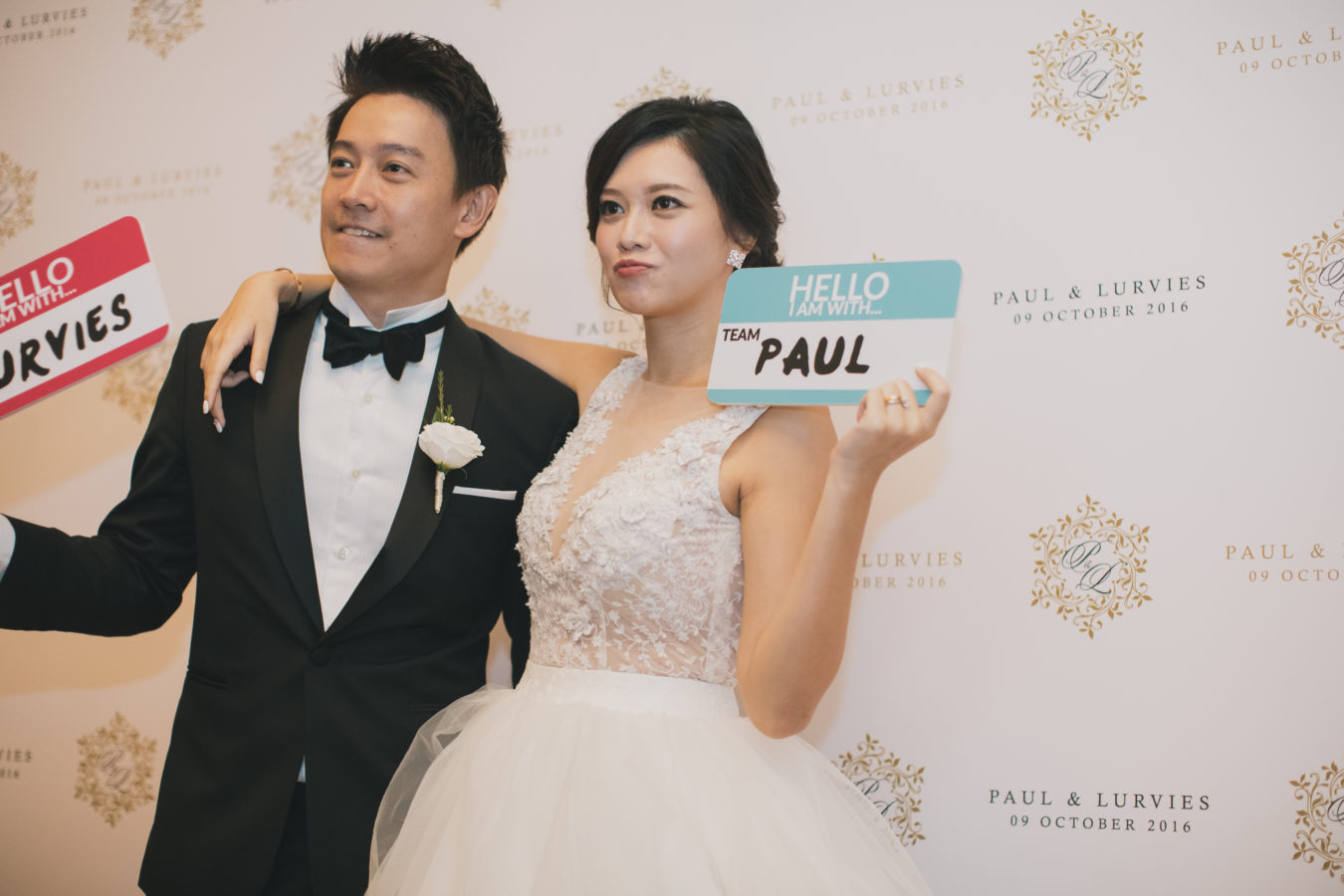 01: Photo booth
Photo booths are becoming a staple for weddings these days and it is no wonder why. It is the easiest and fastest way for guests to capture the moment especially when they're all dressed up for the occasion! You can choose to up the ante of these instant print services by jazzing up your photo booth with customized props or backdrop or even leverage on new tech that allows these pictures taken to be streamed instantaneously on the big screen in the ballroom or even have the photos printed in a GIF format!
If you would like something more personal, you could even have your guests write wedding advice on a board and pose with it!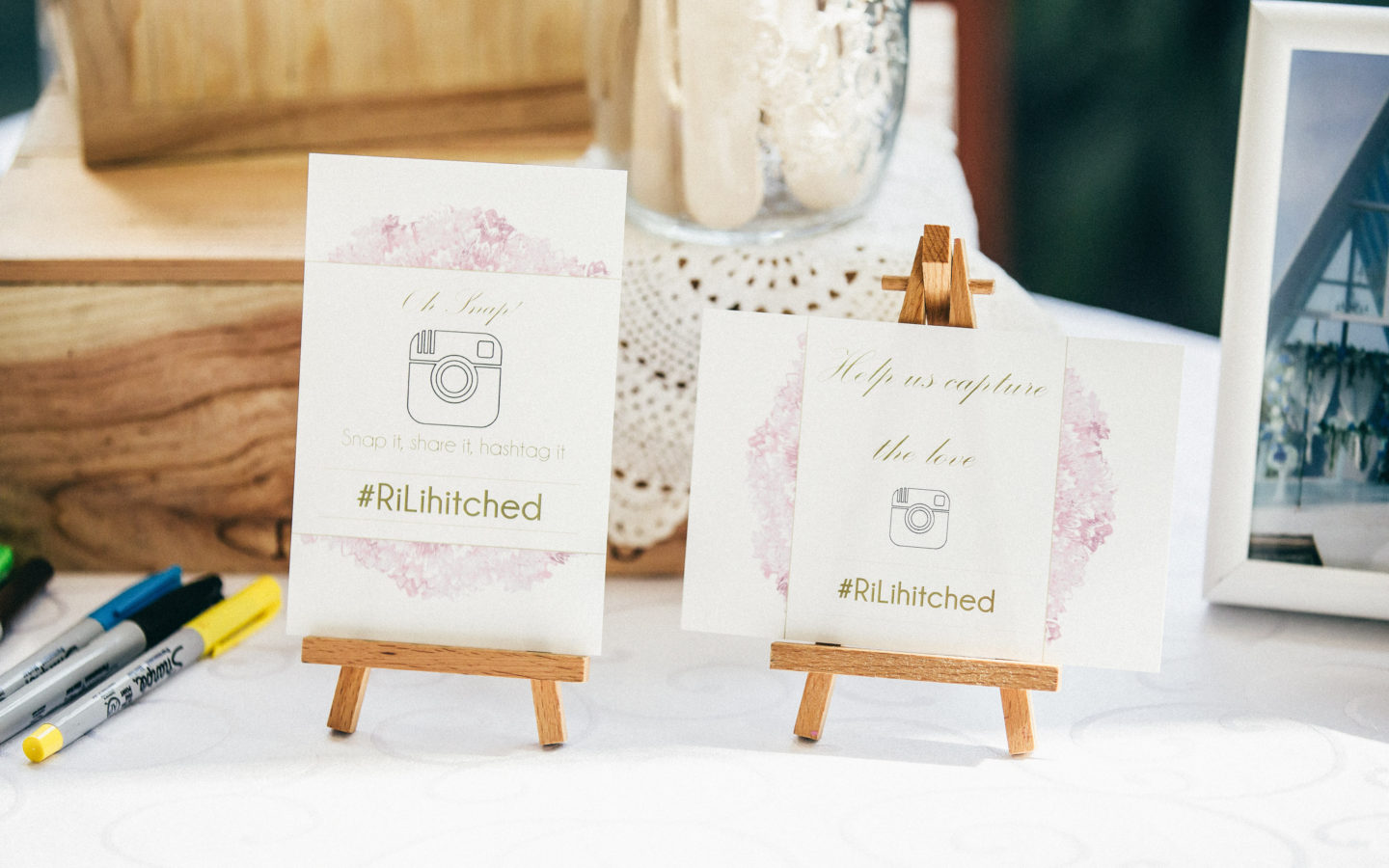 02 : Guestbook Time Capsule
Gone are the days when guests just sign on a book upon arrival and are ushered into the reception area. You want to keep these handwritten heartfelt congratulations and read them again some time in the future with your spouse. Instead of a traditional guestbook, you could have your guests write messages or advice to the future "Mr. & Mrs." 5 or 10 years down the road. It will sure be a heartwarming way for you to re-live those memories years later and you could sure use the advice given to you by those who've been there and done that years before you! 😛
03:  Reception Games – The Shoe Game
This game is our absolute favourite game of all time! The couple sits back to back and swap a shoe with each another, so they are holding one shoe of each. The emcee will then ask the couple a couple of questions about their relationship, ranging from "Who is the better kisser?" to "Whom asked out whom first?" The couple answers the question by holding up the corresponding shoe.
You could even get your bridal party involved in this game by holding up signs for the groom or the bride. This game is bound to draw roaring laughter from your guests and even some scandalous revelations!
Feel free to chat us up to customise your game for the Big Day!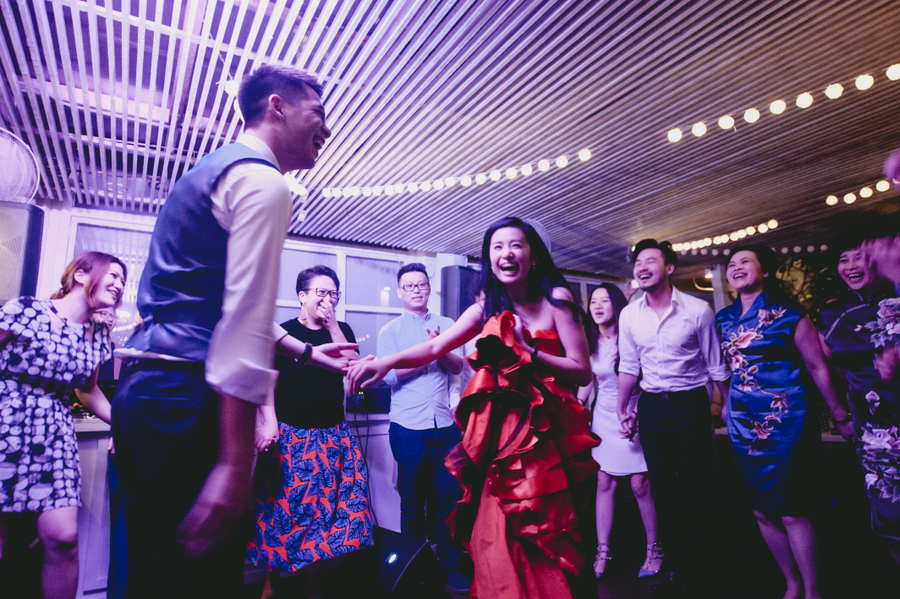 04: DANCE away
The key to a lively celebration? Movement. The most interactive receptions are those where guests can mingle with each other – not just sitting at the same table for the entire night. We know that Singaporeans are not big on dancing, but imagine the live band playing music (classical rock, jazz) and your guests swaying and enjoying each other company! Who knows, all of your guests might become acquainted by the end of the night. Having an area specifically for dancing is a sure way to get your guests movin' and groovin'!
Do plan a playlist of songs that will please the crowd, people love dancing to Lady Gaga and Beyoncé – so let them!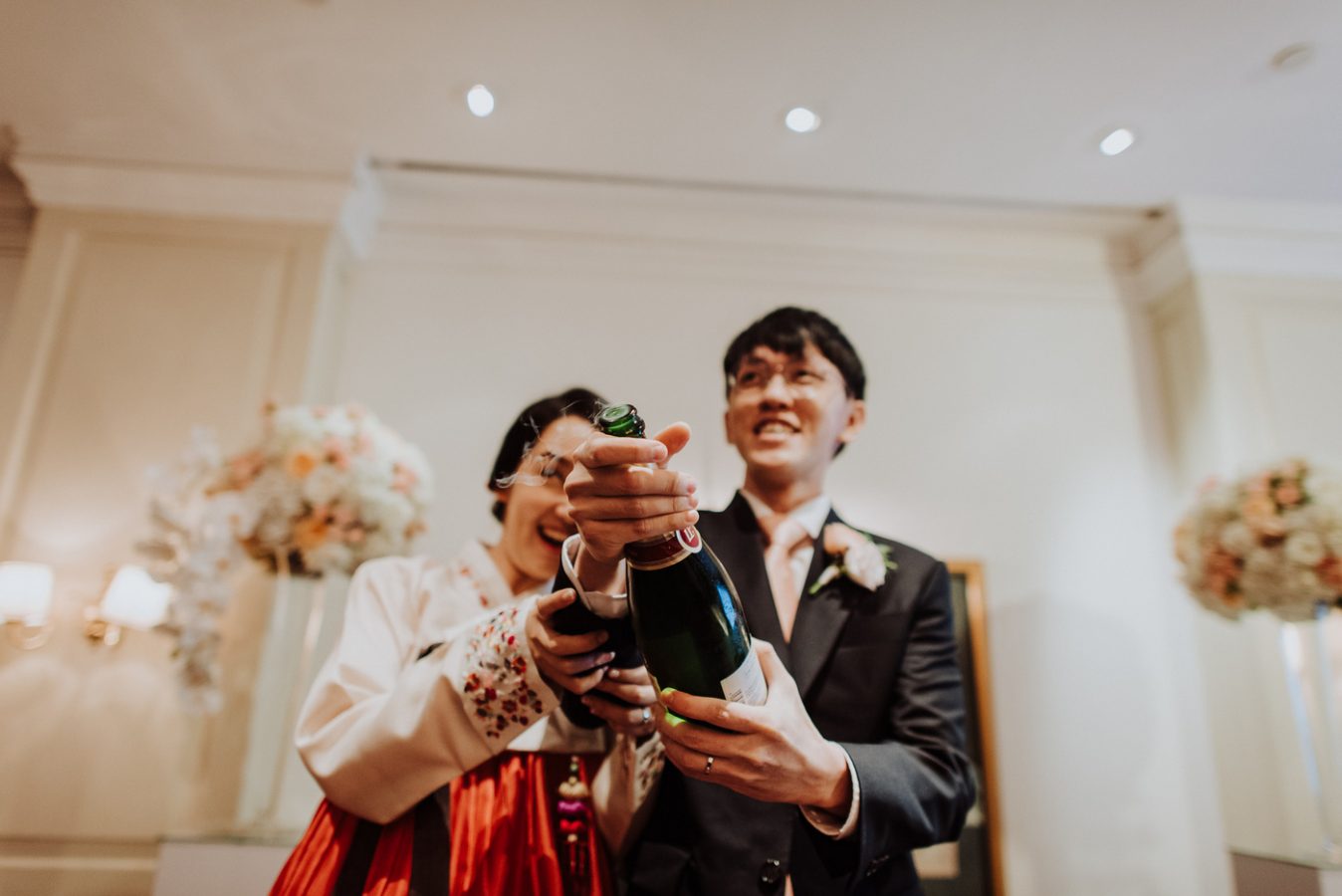 05: Plan a Surprise
Sometimes, the best part of the wedding reception are the things that guests don't see coming. Surprise your guests (and your other half!) with unexpected entertainment, such as the entrance of a live band, your alumnus choir/ dance crew, or even video messages from guests who were unable to attend the reception!
Share with us how you plan to engage your guests!
Planning your wedding and keen to find out about our services? Fill out the form below and we'll be in touch!